Managing notes with Zim
Organizer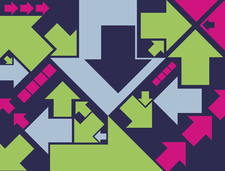 The Zim information manager offers far more than digital notes by exploiting data networking options.
Zim is a handy desktop tool that combines wiki techniques with notes, a calendar, and to-do lists to create a versatile notepad on steroids. The tool supports a number of interesting integration options. For instance, you can directly paste images and easily link to external files. Zim builds a text file for each note and stores the notes in wikitext format. This means you can read your notes at the command line – a major benefit if you only have remote SSH-based access.
Installation
The package sources offered by popular distributions tend to offer users an obsolete version of Zim, if at all. Because of major improvements in the past few months, installing the current 0.27 version from the author's homepage makes more sense [1]. The source code package is up for grabs and you can use either a Perl script or make to build and install.
Before you can finally type make install, be prepared for blood, sweat, and tears. Several dependencies need manual attention, and Perl bindings and a couple of CPAN Perl modules must be installed. Ubuntu and Debian users will probably prefer the pain-free deb package, which is also available from the homepage. Alternatively, check out the Medibuntu repository [2], which has a current version of Zim that you can install easily via apt-get or Synaptic.
[...]
comments powered by

Disqus