Improving boot performance with Bootchart
Shining Boot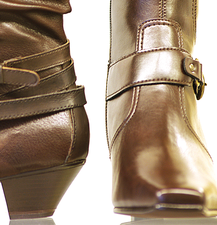 Bootchart analyzes the boot process and tells you where the system is wasting time.
In this article, I explain how to deploy Bootchart to investigate the boot process and discover where system optimization can be applied to maximum effect.
One of the gripes about Linux is the amount of time it takes to boot. When you switch on a Linux-based mobile phone, you don't want to wait half an hour before you can start to use it. Linux desktop users aren't infinitely patient either, and developers have introduced various tools over the years to tackle the issue of boot time. If you make the effort to analyze the boot process, the results can be remarkable. The Moblin2 distribution boots from a solid-state drive in just five seconds [1], and the boot time for the usual Debian on an Asus Eee PC 901 can be reduced to a fast 14 seconds.
A handy tool called Bootchart [2] investigates the boot performance of a Linux computer. The application painstakingly logs the boot times for individual services and processes, then it converts the data into a lengthy Gantt diagram and outputs it in EPS, PNG, or SVG format. The diagram serves as a guide for directing your performance-tuning efforts.
[...]
Read full article as PDF »
comments powered by

Disqus
Visit Our Shop
Direct Download
Read full article as PDF »
Tag Cloud