Getting your MTP devices working on Linux
Music Library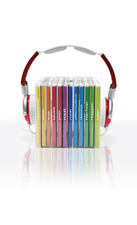 Just because the MTP protocol is promoted by Microsoft doesn't mean you can't get music onto your MTP devices.
If your day begins like mine, the first computing device you encounter is a music player. In the good old days, you could pick up any player with USB connectivity and mount it easily on Linux. Although some players still provide this instant Linux connectivity, increasingly, many of the most popular brands are moving towards the Microsoft-promoted Media Transfer Protocol (MTP).
MTP offers more controlled access to media files, presumably to minimize data corruption. MTP devices (including MP3 players as well as the latest generation of music-playing mobile phones) are not exposed as mass storage devices; getting your music onto these devices requires a little effort – and a little library called libmtp.
The libmtp library [1] is an open source project designed to bring MTP support to Linux and Unix-based systems. As you will learn later in this article, several open source music applications offer MTP support through plugins developed around the libmtp library. If you are using a music app that doesn't work with MTP, or if you would like to create your own custom tools for interfacing with MTP devices, just download and build the latest version of libmtp. The library also includes a collection of sample programs that serve as a simple command-line interface for interacting with MTP devices.
[...]
Read full article as PDF »
comments powered by

Disqus
Visit Our Shop
Direct Download
Read full article as PDF »
Tag Cloud