An up-to-date overview of free software and its makers
Projects on the Move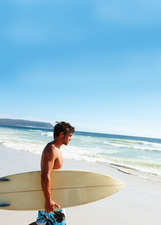 Why are there so few female programmers on the open source scene? A discussion in the Ruby community reveals some unpleasant answers. In other news, the Uget download manager celebrates a comeback.
Thoughtlessness in Open Source is what Luis Villa, formerly of Ximian and Novell, called his blog entry [1] about the Golden Gate Ruby Conference (GoGaRuCo) incident that occurred at the April event [2]. The bone of contention revolved around a talk by developer Matt Aimonetti, who tried to give his presentation on CouchDB [3] a humorous touch by embedding it in a metaphorical context. In the talk, called "CouchDB: Perform like a pr0n star," Aimonetti used pornographic images to illustrate the topic.
One slide in Aimonetti's CouchDB presentation showed several women in explicit poses fawning over a man and is supposed to illustrate CouchDB's "public interfaces." Viagra was used as a synonym for the reliability of the database system, and the title slide looked more like an ad for women's underwear.
All the remaining slides were full of similar sexual innuendo. Furthermore, Aimonetti inserted pornographic images between slides with the objective of keeping the audience awake. Aimonetti's presentation slides are available online [4]; thankfully, the pornographic images have since been removed.
[...]
comments powered by

Disqus