Zack's Kernel News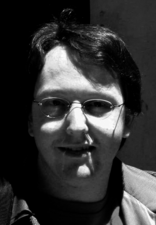 Status of LinuxPPS
Udo van den Heuvel asked for the status of LinuxPPS (Linux Pulse Per Second): Why was it being rejected for inclusion in the kernel? Alan Cox and Andrew Morton scratched their heads and said they couldn't remember what if any objection anyone had had to the code. They both suggested resubmitting it because that would trigger any remaining alarm bells that had ceased to echo in the minds of anyone who cared.
The LinuxPPS (http://wiki.enneenne.com/index.php/LinuxPPS_support) API provides an interface between kernel and user space across character devices. A couple of weeks after that little exchange, Rudolfo Giometti submitted the core LinuxPPS code for inclusion. His idea was to make sure everyone signed off on the basic features; at least then there would be a big wad of code in the kernel for the PPS developers to add onto piecemeal.
At this point Andrew asked Rudolfo to explain which ancient objections, if any, remained unaddressed in the code. But Alan said he certainly liked this latest version. In response to Andrew, Rudolfo said he had fixed all objections, the sole objection being something from "George Spelvin" that all parties had agreed could wait until later. With no further debate on the issue, it seems likely that LinuxPPS – at least the core code – will soon be merged.
[...]
comments powered by

Disqus