Linux software on Mac OS X
Pack Your Mac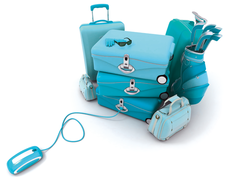 An increasing number of Linux desktop users also run a Mac, and although the Mac has a lot of great programs, Linux has a lot of apps you can't get natively for the Mac.
Fink and MacPorts are projects that focus on porting open source software to Mac systems. Both projects also provide a packaging system and an interface for command-line installation.
Pick a Project
MacPorts [1] is the more comprehensive project, with 5,807 packages (at time of writing) to Fink's 3,015. However, Fink [2] still offers certain packages that aren't in MacPorts. If you have a short list of packages you want to move to your Mac, check out both package lists to see which will work the best.
Or Mix and Match
Also, it's possible to mix and match: I run packages from both MacPorts and Fink on the same machine quite happily. This approach might cause conflicts, however; make sure you don't install the same program via both projects.
[...]
Comments
MacPorts and Fink

Hi,

I'm trying to run MacPorts and Fink on my machine but it doesn't work... Can someone tell me why?

Ben (my blog: http://www.assurancescooterpascher.net)



Fink seems to have finked out

I loved the article on fink and mac ports but the fink website seems to be non functional. I just keep getting error messages any ideas?

Warren Gaspar
New subscriber
comments powered by

Disqus