Optimizing RAID and other performance techniques
Fast Track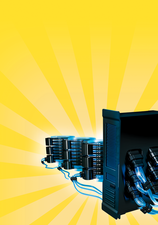 This month we show you some tools for optimizing disks, speeding up web servers, and building custom parallel applications.
The more powerful our computers become, the more we ask of them – and the less we are willing to pay for top performance. After all the startups, shutdowns, reboots, and technological breakthroughs, the game is still the same: Stop the toe tapping and clock watching – bring me better performance.
This month we examine some strategies for speeding up your Linux systems.
Our first article shows how to build better performance for RAID storage systems. You'll learn about the benefits of aligning the filesystem with the underlying RAID infrastructure, and we'll show you the results of some practical tests that demonstrate where and when you can expect better performance.
[...]
comments powered by

Disqus