The Linux Voice View on What's Going on in the World of Free Software
News Analysis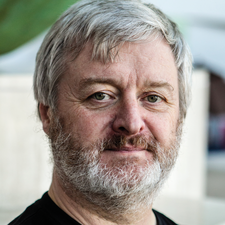 It's not enough to tinker with copyright rules; the whole concept needs reviewing for the digital age.
Opinion
Copyright Needs Radical Reform
Copyright is back in the news in Europe. In the UK, the Digital Economy Bill proposes to increase the maximum prison sentence for online copyright infringement to 10 years. Meanwhile, an extensive modernization of copyright for the EU is also in progress, with a goal of making the treatment of copyright the same across Europe, especially in relation to digital media.
None of the proposals I have seen address the most significant issue we face today: Copyright was never meant to apply to things you and I routinely do. It was a law made in the context of the end of general censorship and the rise of the printing press. It was intended to protect the weak from the powerful and the powerful from each other. It never applied to people who read printed works – only to those who printed them. That's why the penalties associated with infringement are so disproportionate; they are meant to influence magnates, not minnows.
We've seen the immense harm that's resulted from the semantic sleight of hand that justifies the violation of our rights because the phrases "war on drugs" and "war on terror" includes the word "war." A similar, more cunning sleight of mind observes that every enjoyment of a work in the digital age requires a "copy." Use of that word is taken to mean copyright law applies, and thus a license is required by the consumer to waive the monopoly that copyright grants.
[...]
Use Express-Checkout link below to read the full article (PDF).
comments powered by

Disqus
Visit Our Shop
Direct Download
Read full article as PDF: