Zack's Kernel News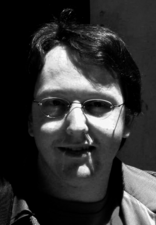 New Generic Initramfs Project
Jeremy Katz has announced the Dracut project, which is essentially an implementation of initramfs that could be adopted by all Linux distributions. When the kernel boots, it must first create a filesystem in RAM before it can mount the real filesystems and transition the running kernel to those. The specific way it does this is a strange and esoteric sequence of events, implemented by an initramfs tool. Each Linux distribution creates its own way to accomplish these various tasks, and each initramfs has a different set of special super-excellent features that allow things like interrupting the boot process to perform a particular action at a particular point in that process.
Jeremy sees no need for all the distributions to labor over maintaining their own initramfs infrastructure. His proposal is to take all the complexity out of the tool and make something totally generic that every distribution can use and contribute to. Any other special boot-time features could be done immediately after initramfs finished the essential task of transitioning to the root filesystem on the device.
One reason such a simplified initramfs would be especially useful, Jeremy says, is that it would bring a five-second boot time into the realm of possibility if a particular distribution wanted to skip all but the most absolutely essential steps. Current initramfs implementations have so much heavy baggage that a boot-up might have to go through several unnecessary steps on a given system just because other systems using the same initramfs do find those steps necessary.
[...]
comments powered by

Disqus