NEWS
NEWS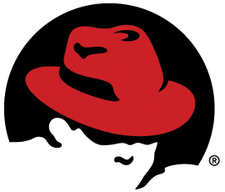 Updates on technologies, trends, and tools
LibreOffice 5.4 Released
The Document Foundation has announced the release of LibreOffice 5.4, a major release of the 5.x family that comes with significant new features, and especially with a number of incremental improvements to Microsoft Office file compatibility.
"Inspired by Leonardo da Vinci's 'simplicity is the ultimate sophistication', LibreOffice developers have focused on file simplicity as the ultimate document interoperability sophistication. This makes ODF and OOXML files written by the free office suite more robust and easier to exchange with other users than the same documents generated by other office suites," said The Document Foundation in a blog post.
Out of all the new features in this release, the most notable include a new standard color palette based on the RYB color model. File format compatibility has been improved, with better support for EMF vector images, and importing PDF files offers a much better rendering quality.
If you are a LibreOffice Writer user, you will be happy to learn that the full structure of a document is preserved when exporting or pasting numbered and bulleted lists as plain text.
You can already use LibreOffice Online with Kolab Now. With the 5.4 release, LibreOffice Online has been improved as well. Performance is better, and the layout adapts responsively to mobile devices. Additionally, a read-only mode has been added.
LibreOffice 5.4 is available immediately for download (http://www.libreoffice.org/download/download/).

Red Hat to Drop Support for Btrfs
With the release of Red Hat Enterprise Linux (RHEL) 7.4, Red Hat has signaled that it's deprecating support for the Btrfs filesystem. The fact is, however, that Btrfs has always been in "technology preview" in RHEL.
Red Hat states that the goal of a technology preview is to get user feedback to see what features they want and don't want.
Btrfs was once considered the successor of ext4. Even Red Hat praised the filesystem when it was introduced: "Btrfs is a next generation Linux file system that offers advanced management, reliability, and scalability features. It is unique in offering snapshots, compression, and integrated device management."
However, despite being under development for more than 10 years, Red Hat discovered through feedback that Btrfs was not considered stable enough by its customers.
As a result, Red Hat is focusing on offering the features that its customers need without relying on Btrfs.
Red Hat is working on a fully open source project called Stratis that has borrowed many concepts from Btrfs.
According to the white paper, "Stratis is a local storage solution that lets multiple logical filesystems share a pool of storage that is allocated from one or more block devices. Instead of an entirely in-kernel approach like ZFS or Btrfs, Stratis uses a hybrid user/kernel approach that builds upon existing block capabilities like device-mapper, existing filesystem capabilities like XFS, and a user space daemon for monitoring and control."
The whitepaper further says that the goal is "to provide conceptual simplicity of volume-managing filesystems, and surpass them in areas such as monitoring and notification, automatic reconfiguration, and integration with higher-level storage management frameworks."
That doesn't mean Btrfs is dead. SUSE and openSUSE use Btrfs as the default filesystem, as does Facebook. Different companies will pick different filesystems for their customers, depending on what their customers need.
Kolab Now Integrates Collabora Online
Kolab Systems AG, a Switzerland-based software company, in cooperation with Collabora Productivity, a UK-based company that offers LibreOffice-based solutions, are offering a browser-based online office suite. Kolab Now customers can now run fully featured Collabora Online to create and edit all their documents (https://www.collaboraoffice.com/collabora-online/).
Kolab (https://kolabsystems.com/) offers standalone, fully open source Kolab Groupware solutions that anyone can run on their servers; they also offer Kolab Now, a software-as-a-service (SaaS) platform that is similar to Google Apps for businesses, but with privacy in mind.
In a press release, Kolab said, "With Kolab Now, your data is stored by a Swiss company; using open source, peer-reviewed and audited software; developed by some of the most privacy-conscious engineers in the world; and protected by Switzerland's strictest privacy laws. We have integrated Kolab Now's new office apps into a space so safe and private that future Edward Snowdens shall feel safe and secure."
Because the political landscape is changing, with state-sponsored cyberattacks on the rise and governments becoming hostile toward the privacy of their citizens, it's becoming increasingly important to protect one's privacy, especially the many professionals, like political activists, researchers, and investigative journalists, who need tools to protect their sources and communications. This is the market to which Swiss-based Kolab Systems AG means to cater.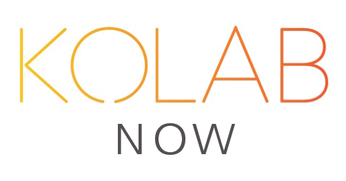 comments powered by

Disqus
---
Support Our Work
Linux Magazine content is made possible with support from readers like you. Please consider contributing when you've found an article to be beneficial.
---