Zack's Kernel News
Zack's Kernel News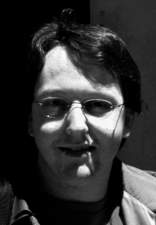 The Linux kernel mailing list comprises the core of Linux development activities. Traffic volumes are immense, often reaching ten thousand messages in a given week, and keeping up to date with the entire scope of development is a virtually impossible task for one person. One of the few brave souls to take on this task is Zack Brown.
Our regular monthly column keeps you abreast of the latest discussions and decisions, selected and summarized by Zack. Zack has been publishing a weekly online digest, the Kernel Traffic newsletter for over five years now. Even reading Kernel Traffic alone can be a time consuming task.
Linux Magazine now provides you with the quintessence of Linux Kernel activities, straight from the horse's mouth.
Maintainer Changes
Hans Verkuil posted a patch adding himself and Andy Walls as co-maintainers of the CX18 Video4Linux driver. Arnd Bergmann added a MAINTAINERS entry listing Jeremy Kerr as the SPU Filesystem official maintainer. Zhang Wei posted a patch adding Li Yang as his co-maintainer of the Freescale DMA driver. Steve Wise has listed Divy Le Ray as the CXGB3 Ethernet driver maintainer and listed himself as the CXGB3 iWarp RNIC driver. Paul Jackson sent in a patch announcing that Simon Derr would no longer be his co-maintainer of the CPUSets code and was being replaced by Paul Menage. Jean Delvare announced that Ben Dooks would be joining him as co-maintainer of the I2C subsystem. Auke Kok stepped down from being the primary maintainer of the Intel Ethernet drivers and handed maintainership to one of his co-maintainers, Jeff Kirsher. Jesse Brandeburg will remain a secondary maintainer on that project. Finally, Alan Cox has made a few more alphabetization fixes to the MAINTAINERSHIP.
Porting Linux to … Everywhere?
Octavian Purdila, Stefania Costache, and Lucian Adrian Grijincu are essentially trying to port Linux to run on all other programming projects. They call it the Linux Kernel Library project, and the goal is to convert various things, such as the Linux Virtual File System, into generic libraries that would allow anyone to insert them into their projects.
If successful, any operating system would natively be able to support any Linux feature, just by using this library. Their approach is to create the library as a direct port of Linux to a virtual architecture that could then be used by anything that wanted it.
Octavian, Stefania, and Lucian have made some progress already and are looking for volunteers to help keep the port up to date with the kernel.
GPL Violations
Every once in a while, someone tries to get around the GPL. Jo Shields recently noticed that the Taiwanese company Compro Technology was offering a binary-only driver for their product, only it turned out that the driver was actually a complete kernel image, a modified version 2.6.17.
Jo contacted the company as well as various members of the press, and Compro took the code down.
On their website, the company explained that they were in the process of complying with the GPL and would have their drivers ready in a few months. Bernd Petrovitsch wondered aloud whether they were perhaps just waiting for folks to forget about the violation before rereleasing it in another binary-only form. Time will tell.
comments powered by

Disqus
---
Support Our Work
Linux Magazine content is made possible with support from readers like you. Please consider contributing when you've found an article to be beneficial.
---