Linux remote administration on Android and iOS
The Admin Touch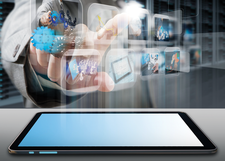 Smartphones and tablets have lost their gadget status and become part of the system administrator's tool kit. We look at the most important apps for admins.
In the pre-smartphone era, which was not so long ago, it was hard to imagine a practical use for a mobile device in system administration – if you discount laptops with graphical and web interfaces or terminal software designed for high latency.
All that has changed: With ubiquitous broadband and mobile data connections and with hotspots and WLANs widespread in the enterprise, admins are increasingly able to leave their desks and get out of the server room. Smartphones and tablets with sufficiently large screen sizes are mutating into multifunctional tools that can do most of the important tasks while on the road or in an emergency.
Device Zoo
Android devices are not characterized by any kind of version homogeneity, so we decided to test the programs on various devices: a Nexus 4 with the latest Android 4.3, a Nook HD+ with a slightly older version of Android 4, an ancient Motorola Defy with Cyanogen Mod 7 Android 2.3.7, a Sony Experia with Android 2.3 and many backports by the manufacturer, and an HTC Desire Z with Android AOSP 4.2.2. None of the tested programs had compatibility issues on any of the devices.
On the Apple front, we had access to an iPhone with iOS 6 and a first-generation iPad with iOS 5 – again, with no compatibility issues (Figures 1 and 2).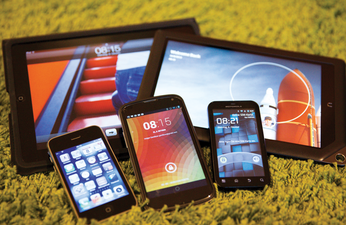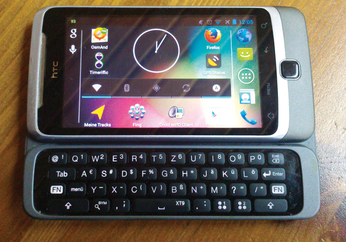 Stores and VPN
If you rummage through the Google Play Store or Apple's App Store, you are likely to find a large number of mostly free apps that help sys admins manage the systems they support in a reasonably convenient way while using a fairly small mobile device. Additionally, a variety of tools sprinkled throughout the web make life easier for IT professionals.
Most systems are not exposed to the Internet without protection but are, instead, well hidden behind a firewall, so access can only be made via a VPN connection in most cases. Setting up this connection is described for Android [1] and iOS [2] elsewhere.
Lord of the Console
If you frequently manage Unix and Linux servers, your primary tool is going to be an SSH client. On Android devices, ConnectBot [3] by Kenny Root and Jeffrey Sharkey is probably the best choice at this time (Figure 3). It supports logins using SSH key pairs and can also tunnel ports, which proves especially useful if you want SSH access to replace a full-fledged VPN.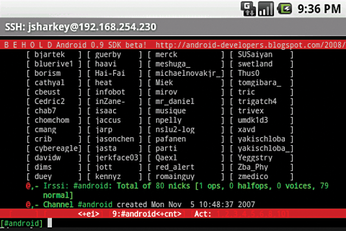 ConnectBot establishes several simultaneous sessions and enables copy and paste to other applications – for example, to inform colleagues of the current system status by mail or to use a cheat sheet with frequently used commands. Even those who use a password manager like KeePassDroid [4] on the road will soon appreciate this function. A nice detail is that ConnectBot can issue commands automatically for the user after login. This post-login automation then takes care of standard tasks such as checking active logins or resources.
comments powered by

Disqus
Visit Our Shop
Direct Download
Read full article as PDF: