The new openSUSE 13.1
New Hope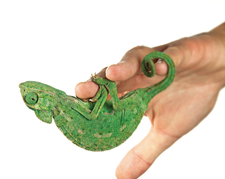 Version 13.1 of the community-based openSUSE offers many useful updates and will receive extended maintenance.
In mid-November, the openSUSE project released openSUSE 13.1 [1], introducing a large number of new features for Linux fans. An updated version 3.11.6 Linux kernel handles RAM more effectively than older versions, and the mechanism for reusing memory pages is optimized to ensure that the system is more responsive for I/O-intensive applications.
SUSE started life as a Linux pioneer in Germany and was acquired in 2004 by Novell, which did not necessarily please all stakeholders. After the acquisition of Novell in 2011 by Attachmate, SUSE became independent again and now takes part in the enterprise Linux market [2] with renewed vigor. The community-based openSUSE is a scaled-down version of the enterprise variant that is available under a completely free license.
Filesystems
A new feature called Zswap [3] promises better performance of swap pages, which the kernel stores in compressed cache memory before being selectively swapped to disk. This process helps to reduce the number of computationally expensive I/O operations. Further improvements in the I/O area have been incorporated into various filesystems, such as Btrfs; ext4, which can now store small files directly in the inode; and XFS, which now supports checksums for metadata and journaling. F2FS (flash-friendly filesystem) introduces a completely new filesystem for flash memory [4]. The systemd init system used by SUSE now cooperates with Udev, which ensures that Ethernet cards keep the same names after a reboot.
Of course, openSUSE cannot escape virtualization and cloud computing. The developers have restructured packages around the KVM hypervisor, whose user space tools are now included in the Qemu packages. Alternatively, openSUSE also provides version 4.1 of the Xen hypervisor, which now cooperates with the Libxl layer and the XL management tool [5] by default. The latest release of the OpenStack "Havana" cloud computing framework is also included.
OpenSUSE 13.1 comes with a version of the MySQL database that supports stronger encryption and introduces performance improvements for the InnoDB storage engine. Alternative databases include the MySQL MariaDB fork and PostgreSQL. Also, the Apache web server has now been updated to the current 2.4 version. Logging of various processes has been unified to a certain extent; for example, messages from the Tomcat Java application server now end up in the syslog.
Bugs
To support integration with Windows networks, openSUSE now includes version 4.1 of the Samba server. However, this version does not let users set up a domain controller à la Active Directory because it lacks integration with the Kerberos package. The domain controller is thus disabled.
If you want to try out current versions of KVM, Xen, OpenStack, or the kernel, you should take a look at openSUSE 13.1. However, you should be aware that not everything works perfectly in the current release [6]. The community maintenance project, code-named Evergreen [7], has announced plans to provide support beyond the normal period for the new distribution, thus extending support to a total of three years.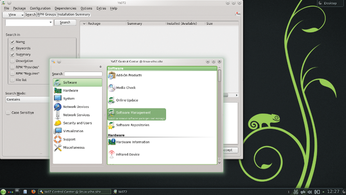 comments powered by

Disqus
---
Support Our Work
Linux Magazine content is made possible with support from readers like you. Please consider contributing when you've found an article to be beneficial.
---