Nine steps for securing an Android tablet
Set One App for One Function
The average tablet includes so many services that some are redundant. For example, a book downloaded from the Play Store is read within the Play Store, whereas ones downloaded from Kobo or Kindle are each downloaded in separate apps. Similarly, the manufacturer often offers a web browser, even though Chrome is bundled with the tablet.
In the interests of minimizing access, set default applications for each function whenever possible, and uninstall the rest. You may be unable to delete default apps without rooting your tablet (see below), but most can be disabled, if nothing else (Figure 6).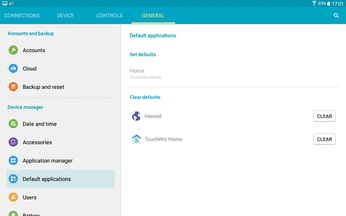 Replace the Default Mail App
Email has always been a major source of malware, to say nothing of spam. However, the default email reader on most tablets offers no anti-spam or filtering, although it does allow signed and encrypted email. Check the Play Store for an alternative mail app that includes security features (Figure 7). Alternatively, exclusively use Gmail, which is probably already installed, and disable the default reader.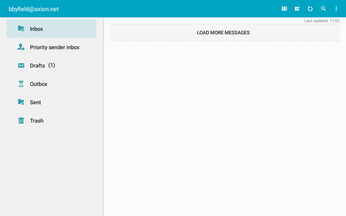 Root Your Device or Install CyanogenMod
As you explore your tablet, you may notice that your account has limited access. For example, you cannot view some directories on the hard drive such as /sbin or delete some default apps. Neither can you delete the unsecured Guest user account or install an effective firewall.
Technophiles and consumer advocates alike decry this situation. As a result, third-party tools have been developed for rooting – that is, for getting full root access on Android devices (on iOS devices, the same process is called jailbreaking).
Rooting's legal status varies with your location. It may invalidate your warranty in some areas, and it runs a small risk of making your tablet permanently useless. For these reasons, you should research rooting thoroughly before attempting it, searching the Internet for specific instructions for your tablet's manufacturer, model, and Android version. You might also want to look for first-hand accounts of rooting to determine your odds of success.
If you do root your tablet, you will be able not only to use apps that require rooting, which include more thorough security, but also to explore the Android operating system more thoroughly. After rooting, you might want to install a terminal emulator, as well as vi or emacs to help you explore.
As an alternative to rooting your tablet, consider modding, that is, installing CyanogenMod [1], an open source version of Android. CyanogenMod has the same benefits and risks as rooting, but it comes with an installer that automates the install process. Both rooting and installing CyanogenMod will give you the final degree of control you need to make your tablet secure.
comments powered by

Disqus
Visit Our Shop
Direct Download
Read full article as PDF: