NEWS
NEWS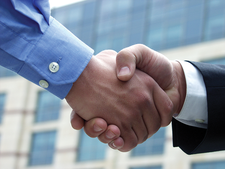 Updates on technologies, trends, and tools
Mirantis Joins Hands with SUSE to Offer RHEL Support; Red Hat Not Happy
The OpenStack company Mirantis has joined forces with SUSE to offer support for SUSE Linux Enterprise Server on Mirantis OpenStack. Under the collaboration, SUSE and Mirantis will work together to validate, optimize, certify, and support SUSE Linux Enterprise Server for use with Mirantis OpenStack Software.
The most interesting aspect of the collaboration is that the two companies will also offer support for Red Hat Enterprise Linux (RHEL) and CentOS, in addition to SLES. Red Hat offers its own OpenStack distribution and doesn't support Mirantis OpenStack.
In an interview, SUSE told us that the support offer is based on SUSE Linux Enterprise Server with Expanded Support, which covers RHEL and CentOS. Mirantis already supports Ubuntu, and this partnership adds RHEL, CentOS, and SLES, thus offering a one-stop shop for all major Linux enterprise distros.
Red Hat has raised questions about such support and told us that any claim from Mirantis and SUSE that they can provide support for another company's offerings not only makes no sense but would be confusing and potentially dangerous for customers.
Mirantis will offer priority subscriptions in single or three-year terms and include security and other updates, plus 24x7x365 email and phone-based support with guaranteed one-hour response time. Support is available for current versions of SUSE Linux Enterprise Server, RHEL, and CentOS.
Mirantis to Refactor OpenStack Fuelfor Kubernetes
Mirantis is collaborating with Google and Intel to refactor the Fuel lifecycle management tool to use Kubernetes as its underlying orchestration engine. Fuel is a lifecycle management component for OpenStack.
Mirantis told me in an interview that they are using some of the work done by the CoreOS team on Stackanetes, which enables developers to deploy OpenStack on Kubernetes. "With the emergence of Docker as the standard container image format and Kubernetes as the standard for container orchestration, we are finally seeing continuity in how people approach operations of distributed applications," said Mirantis founder and CMO, Boris Renski. "Combining Kubernetes and Fuel will open OpenStack up to a new delivery model that allows faster consumption of updates, helping customers get to outcomes faster."
Mirantis is also planning to become an active contributor to the Kubernetes project to better support it. The company has also joined the Cloud Native Computing Foundation as a Silver member to collaborate with stakeholders on developing cloud native applications and services.
Linux on Windows 10 Poses a Security Risk
As the instances of Linux virtual machines are increasing on Microsoft Azure, Microsoft is looking at Linux as a development platform. To enable sysadmins and developers to manage their Linux machines from Windows, without having to resort to a VM, the company worked with Canonical to bring Ubuntu's version of the Bash shell to Windows 10. To achieve this, Microsoft has built a new subsystem within Windows called the Windows Subsystem for Linux (WSL). Ubuntu for Windows runs on top of the WSL infrastructure to offer Linux developer tools on Windows, but according to Crowdstrike chief architect Alex Ionescu, this design is creating some serious security issues.
Ionescu, who delivered a talk on WSL issues at the recent BlackHat security conference, has already reported his findings to Microsoft, and some of the issues have already been fixed. In an interview with eWeek, Ionescu said, "There are a number of ways that Windows applications could inject code, modify memory, and add new threats to a Linux application running on Windows.'
Ionescu also added that the Linux environment running in Windows is less secure because of compatibility issues with the host operating system. He noted that Microsoft's whitelisting service for Windows application, AppLocker, doesn't work with Linux applications.
comments powered by

Disqus
Visit Our Shop
Direct Download
Read full article as PDF: