A guided tour of some notable and peculiar Linux distributions
Supervised Surfing with Kim Jong-Un
Religion and ideology are sometimes two sides of the same coin [20], which is reflected not only in calendars. Whereas Europeans count the year 2016 from the birth of Christ, North Koreans are in the year 105 after Kim Il-Sung's birth, according to the country's Juche political ideology, a fact to which the calendar of Red Star OS [21] pays tribute. Red Star OS is a Fedora-based Linux derivative, similar to OS X and is at home on the North Korean intranet. Because Kim Jong-Un does not allow his citizens onto the real Internet, we can only really speak of Red Star OS as a tool for supervised computer work.
Among the features of Red Star OS 3.0 is providing documents and images with a watermark that uses the encrypted hard disk serial number as its basis. In this way, the regime can understand which path a document takes through a series of computers. In case of doubt, the built-in virus scanner can also censor certain documents using a blacklist.
Hackers are not sure whether the system also includes back doors. Experts are not excluding the possibility that doors are hidden deep in the system or reach the computer via updates. Red Star OS developers have put a lot of brainpower into the system. Fans of ideologically charged art will also find some interesting wallpaper (Figure 8).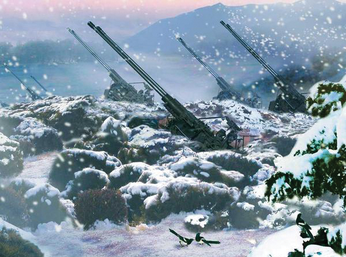 Under the Red Flag
For Red Flag Linux [22] (Figure 9), a Fedora-based Linux derivative developed in China since 1999, there are no reports of built-in monitoring technologies. That said, the Associated Press reported in 2008 that the government wanted to force Internet cafÈs in Nanchang to switch from Windows to Red Flag. A spokesman for Red Flag declared, however, that their focus was on the server side in order to better manage user numbers and maintain virus protection.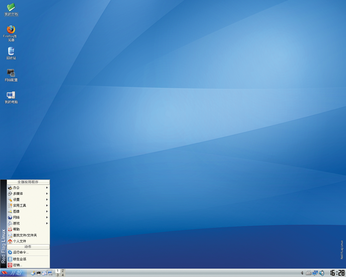 To make China self-sufficient from Windows and, at the same time, maintain a secure operating system, the Academy of Sciences began to work on Red Flag Linux in 1999. In the following years, a suitable company emerged, several commercial releases appeared, and the company ended partnerships with Compaq, Oracle, and HP, among others. The distribution relied on KDE as a desktop, and it had an agreement with Trolltech to create a spin-off for embedded systems.
In 2006, Red Flag Linux was eventually thought to have had an 80% market share among Linux distros, although no one will ever be able to prove that statistic. Indeed, the bankruptcy of the Red Flag Software company, filed in 2014, leads to doubts about whether the Chinese government ever intended to support a nationwide Linux. An IDC analyst pointed to low recognition levels and the competition of Red Hat and SUSE Linux Enterprise as reasons for the firm going bust [23].
The demise of Red Flag did not mean Linux history came to an end in China, however. In 2014, the Chinese government instructed its authorities to no longer use Windows 8 on newly acquired machines. The new star in the Linux sky is Kylin [24], which is available in different versions. One version is even an official Ubuntu derivative.
Cuba Libre
Nova Linux [25], a Cuban flavor of Linux, is also based on Ubuntu, though it originally came from Gentoo. In 2009, Hector Rodriguez, Director of the University of Information Science in Havana (UCI), saw Linux expansion of 20% in Cuba and aimed for the 50% mark for 2014.
The Nova developers have also halted the operation, according to the DistroWatch entry, and the website is no longer accessible, although a new version 5.0 of Nova appeared in the fall of 2015 according to Softpedia [26], and UCI announced that it was switching to Nova 5.0 the end of May 2016.
Unlicensed versions of Windows do still exist in Cuba, but Cuba is hoping for a switch to Linux, at least for universities and public authorities. Even if the country could and would have paid the licensing fees to Microsoft, the long-standing embargo by the United States against Cuba prevented Windows from officially reaching the island. From 2015, the United States started easing the embargo.
We could not ascertain which Ubuntu version the Nova developers used for Nova Lightweight Edition 2015, though Ubuntu 14.04 may have been in line for the job. According to Softpedia, the installer should definitely simplify the installation, and it defaults to the Guano desktop environment, an LXDE fork. But, if the computers in Cuba are as old as the cars driving around there, even the slender Guano desktop should take some old gray Cuban computers to their performance limits.
comments powered by

Disqus
Visit Our Shop
Direct Download
Read full article as PDF: