NEWS
NEWS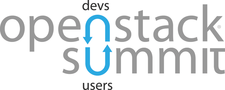 Updates on technologies, trends, and tools
The Linux Foundation Announces a New Board of Directors
The Linux Foundation has announced three new additions to its board of directors. The new members are Erica Brescia, co-founder and COO of Bitnami; Jeff Garzik, co-founder of Bloq; and Nithya A. Ruff, Director of Western Digital's Open Source Strategy Office.
Brescia and Ruff will take the place of Larry Augustin and Bdale Garbee as At-Large Directors. Garzik replaces Matt Jones of Jaguar Land Rover.
Ruff said in a statement,"The Linux Foundation is working to create an inclusive open source culture that stretches across organizations. I anticipate being able to help deepen that work as more industry professionals of all backgrounds get involved in open source."
Jim Zemlin, executive director of the Foundation welcomed the new directors and said, "They will help guide the strategy of The Linux Foundation, the home to some of the most successful open source projects and largest shared technology investment in history. The open source community at large and our nearly 800 members will benefit from the insight and expertise each of these individuals brings. We thank Larry, Bdale, and Matt for their long and faithful service on the Board and look forward to their continued participation in the community."

OpenStack Summit in Barcelona
The European edition of the OpenStack Summit concluded in Barcelona, Spain, October 28. Back in 2010, the first OpenStack Summit in Austin, Texas, had only 75 attendees. Six years later, the Barcelona event welcomed more than 5,000 attendees from all around the globe.
OpenStack is often compared with the Linux kernel: What Linux has been to servers, OpenStack has been to infrastructure and cloud. Giants like AT&T are building their future networks on top of OpenStack, and companies like Volkswagen are using OpenStack to build their infrastructure. Anni Lai of China Mobile drew a direct comparison between OpenStack and Linux. She said, "OpenStack is a little bit over 6 years old compared to Linux [at] 25 years old. We are still a youngster; however, our speed of innovation and our presence in data centers are not less than Linux, which is mostly due to our open collaborative platform and culture."
During the event, Mark Collier, COO of the OpenStack Foundation, announced four new gold members, including City Network and Deutsche Telekom in Europe and 99Cloud, and China Mobile in China.
The Foundation also announced the winner of the OpenStack Superuser Award, China Mobile, which did some massive deployments of OpenStack. In a later interview, a China Mobile representative told us they are building a public cloud on OpenStack that competes with AWS.
Some of the highlights of the event included keynote speeches from members of the scientific community. Tim Bell from CERN gave a talk about how the organization is using OpenStack to handle massive amounts of data generated by the Large Hadron Collider. Dr. Rosie Bolton of SKA (the Square Kilometre Array project) also gave a keynote presentation around the possible use of OpenStack in the radio telescope project.
VeraCrypt 1.19 Addresses Some Critical Flaws
VeraCrypt, the open source full-disk encryption program, has released version 1.19, which fixes many critical flaws in previous editions.
Between August 16 and September 14, 2016, an audit of VeraCrypt 1.18 was conducted by the French cybersecurity firm Quarkslab. The audit, which was sponsored by the Open Source Technology Improvement Fund (OSTIF), found eight critical vulnerabilities. All of the serious issues have been fixed in the latest version of VeraCrypt, and users are urged to immediately upgrade to version 1.19.
The report cites other issues with VeraCrypt that still need fixing. "The availability of GOST 28147-89, a symmetric block cipher with a 64-bit block size, is an issue. This algorithm must not be used in this context. Compression libraries are outdated or poorly written. They must be updated or replaced. If the system is encrypted, the boot password (in UEFI mode) or its length (in legacy mode) could be retrieved by an attacker."
If you are a VeraCrypt user, please upgrade to the latest release immediately.
comments powered by

Disqus
Visit Our Shop
Direct Download
Read full article as PDF: