NEWS
NEWS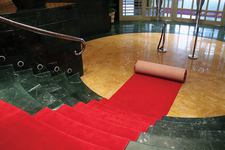 Updates on technologies, trends, and tools
Biggest Kernel Release Ever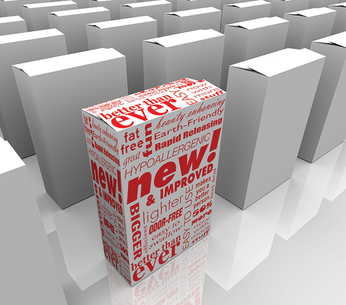 Linus Torvalds announced the release of Linux kernel 4.9 stating that it's the biggest release ever. Torvalds wrote on the LKML mailing list, "I'm pretty sure this is the biggest release we've ever had, at least in number of commits."
Linux 4.9 comes with more than 22 million lines of code. "If you look at the number of lines changed, we've had bigger releases in the past, but they have tended to be due to specific issues (v4.2 got a lot of lines from the AMD GPU register definition files, for example, and we've had big reorganizations that caused a lot of lines in the past: v3.2 was big due to staging, v3.7 had the automated uapi header file disintegration, etc.)," said Torvalds, "In contrast, 4.9 is just big."
Some of the most interesting features of Linux 4.9 include support for the $5 Raspberry Pi Zero device. The release also comes with support for the Greybus driver subsystem, which was developed by Google for the now defunct modular phone concept Project Ara.
With Linux 4.9 out of way, the merge window for 4.10 is now open, but because of the holiday season, Torvalds warned developers to send their patches soon, because he will stop pulling on 23 December, and if he got "roped into Xmas food prep, even that date might be questionable," said Torvalds. "I suspect we all want a nice calm winter break, so if your stuff isn't ready to be merged early, the solution is to just not merge it yet at all, and wait for 4.11."
CentOS Linux 7 (1611) Released
Red Hat Enterprise Linux clone CentOS has announced the release of version 7. The latest version of this community-maintained distribution is based on RHEL 7.3, which was released recently.
Karanbir Singh, the release manager of CentOS wrote on the mailing list, "As with all CentOS Linux 7 components, this release was built from sources hosted at git.centos.org. In addition, SRPMs that are a by product of the build (and also considered critical in the code and buildsys process) are being published to match every binary RPM we release. Sources will be available from http://vault.centos.org in their own dedicated directories to match the corresponding binary RPMs."
CentOS is one of the most popular community-based distributions on web hosting services that competes with DEB-based distributions like Debian and Ubuntu. In 2014, Red Hat acquired CentOS, while keeping it an independent project.
Singh wrote on the mailing list, "This release supersedes all previously released content for CentOS Linux 7, and therefore we highly encourage all users to upgrade their machines. Information on different upgrade strategies and how to handle stale content is included in the Release Notes."
openSUSE Rolls Out 42.2 Leap
The openSUSE community has released the latest version of their desktop operating system, openSUSE 42.2 Leap. The latest release is a minor upgrade to the 42.x branch that comes with many new features.
Douglas DeMaio, of the openSUSE release team, wrote, "openSUSE Leap 42.2 is powered by the Linux 4.4 Long-Term-Support (LTS) kernel and is a secure, stable, and reliable server operating system for deploying IT services in physical, virtual, or cloud environments."
openSUSE Leap 42.2 is based on SLE SP2, which was released a few weeks ago. According to DeMaio, Leap 42.2 gets some of its source code from SLE 12 Service Pack 2. "New technologies such as NVDIMM, OmniPATH, and the Data Plane Development Kit with Open vSwitch are backported for the release. XEN no longer requires its own kernel and is supported by the default kernel. Along with the shared SLE codebase, openSUSE Leap 42.2 gets packages, maintenance, and bug fixes from the openSUSE community and SUSE engineers. The 42 series of Leap achieves at a minimum 36 months of maintenance and security updates starting from 42.1."
openSUSE 42.2 comes with KDE's Plasma 5.8, the LTS version of Plasma that was created specifically for openSUSE. It also comes with Gnome 3.20.2, a bit older version of Gnome. openSUSE Leap is not positioned as a cutting edge distribution and is the most stable openSUSE experience, which means the developers are a bit conservative when it comes to packages. Packages go into Leap once they are fully tested. If you are looking for the latest packages, try the Tumbleweed rolling release edition.
In 2015, openSUSE moved the openSUSE base to SUSE Linux Enterprise (SLE) SP1, which brought the two distributions closer to each other. The openSUSE community also announced a rolling release distribution called Tumbleweed, in honor of Linux kernel developer Greg Kroah-Hartman. Tumbleweed is now the upstream for openSUSE Leap and, in part, for SUSE Linux Enterprise. Every package that goes into openSUSE Leap or SUSE Linux Enterprise has to go through Tumbleweed, although enterprise customers can also work directly with SUSE Linux Enterprise teams to get those features in SLE directly.
openSUSE Leap 42.2 is available now for free download: https://software.opensuse.org/developer/.
comments powered by

Disqus
Visit Our Shop
Direct Download
Read full article as PDF: