Introduction
Linux Voice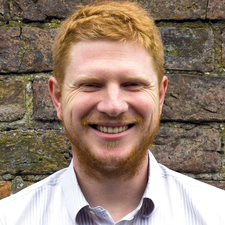 What does the word Linux mean to you?
What does the word Linux mean to you? To some people, Linux is an open source kernel initially developed by Linus Torvalds; to others, it is a desktop and server operating systems built on this kernel; to others, the term "Linux" refers to anything that has the Linux kernel at the base – from Android and embedded systems to Ubuntu and Fedora on the desktop. It's hard to say which definition is categorically correct, and the question has even become a political issue for many. In the interest of harmony, Linux Voice has articles that are about whatever definition of Linux you prefer. For the only-a-kernel stalwarts, Valentine Sinitsyn looks at how to customize the kernel for your personal use, which helps your squeeze every drop of performance out of your machine. For those who follow the view that Linux is a desktop and server OS, you can find Graham's selection of the latest software for these systems in FOSSPicks. For the extremists like myself who willfully include everything that's ever touched the kernel under the Linux moniker, I've taken a look at the latest introduction to the wider-Linux ecosystem, Lineage OS, in this month's FAQ.
Let's not let our etymological differences drive us apart. The start of a new year is about hope and looking forward to a better tomorrow, not about bickering over small details. The future, as one famous song puts it, is not ours to see, but the evidence is that it's likely to be more penguin-friendly than the present. If you just want some positive news to help you through the darkest days of winter (or the hottest days of summer for our antipodean readers), flick straight to Mike Saunders explaining why 2017 will really be the best year for Linux so far. Let's band together and look forward to some great developments in Linux, whatever that word means to you.
– Ben Everard
comments powered by

Disqus
Visit Our Shop
Direct Download
Read full article as PDF: