Watching activity in the kernel with the bpftrace tool
Programming Snapshot – bpftrace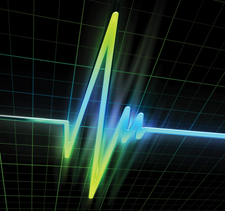 Who is constantly creating the new processes that are paralyzing the system? Which process opens the most files and how many bytes is it reading or writing? Mike Schilli pokes inside the kernel to answer these questions with bpftrace and its code probes.
If you are tasked with discovering the cause of a performance problem on a Linux system that has slowed down to a crawl, you will typically turn to tools such as iostat, top, or mpstat to see exactly what is throwing a spanner in the works [1]. Not enough RAM? Lame hard disk? CPU overloaded? Or is network throughput the bottleneck?
Although a tool like top shows you the running processes, it cannot detect short-lived instances that start and end again immediately. Periodically querying the process list only makes sense to visualize long-running processes.
Fortunately, the Linux kernel already contains thousands of test probes known as Kprobes and tracepoints. Users can inject code, log events, or create statistics there. One totally hot tool for doing this is bpftrace. With simple one-liners, it injects into the kernel scripts that determine in real time metrics like bytes heading off into the network or onto the hard drive, or lists which processes open or close which files.
[...]
Use Express-Checkout link below to read the full article (PDF).
comments powered by

Disqus
Visit Our Shop
Direct Download
Read full article as PDF: