FOSSPicks
FOSSPicks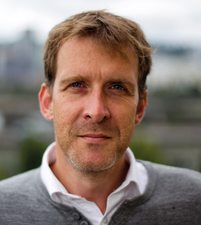 Like tardy London buses, Graham has waited months for a decent open source instant messenger client to arrive, and then in this month's FOSSPicks, he found two. Perfect for staying in touch with friends and family from the comfort of your own sofa.
Radio scanning
SDRangel
Software-defined radio (SDR) is a subject that may sound too nerdy even for the average Linux user, perhaps the equivalent of Citizens Band (CB) radio in the 1970s and 1980s. But like CB radio, the useful and technically geeky aspects of this technology can also make it very appealing. For one thing, SDR needs very little hardware to get started. A simple, low-cost, DVB USB receiver is all you need initially, and many of us have spare devices simply because digital radio and television has moved from broadcast to streaming. SDR replaces the plethora of hardware needed to investigate the radio signals in the ether with clever algorithms and processing, allowing you to decode everything from a remote thermometer to airline communication using software alone.
On Linux, there are a huge number of tools and utilities dedicated to working with SDR. GNU Radio, for example, is technically complex, but Gqrx SDR is easier to use and understand. SDRangel sits somewhere between GNU Radio and Gqrx in complexity. It is still capable of advanced analysis, but thanks to the UI, everything is also easily discoverable without having to read reams of documentation. Like Gqrx, its primary function is to let you scan and probe specific frequency ranges for signals that can potentially be decoded/demodulated into either a digital or an analog signal. A digital signal could be to a remote device with a proprietary controller you want to decode and control from your Raspberry Pi, whereas an analog signal would be something you could listen to, such as the chatter from a pilot to an airport control tower.
There are many steps between selecting your sampling device, finding the right frequency, and decoding a signal, but the heart of SDRangel is common to many SDR applications: the spectrogram waterfall. This is a scrolling chart where each horizontal line is a slice of a frequency range, with pixels colored according to the amplitude or intensity of a signal at that point. It's a waterfall, because, as each slice is measured, the previous slice moves down, creating a scrolling waterfall of color. This kind of chart makes it easy to spot signals, either as a continuous line for audio, or as intermittent blobs for bursts of digital data. Scanning the deregulated frequencies between 433.050 MHz to 434.790 MHz, for instance, can reveal all types of signals from your environment, including automatic garage doors, weather monitors, and even remote car key fobs. Some of these will be momentary, such as when you unlock your car, whereas others will be periodical, perhaps repeating every 30 seconds or every hour. To capture all of these, you need to play around with both the frequency ranges you're scanning, and the scanning period or speed of the waterfall. This is because you'll miss a signal with an hourly period if the previous transmission has scrolled off the screen, for instance. While this overview may make the process sound arduous, the reality is quite the opposite. Discovering signals, zooming in to them, working out their repeating periods, and finally trying to decode the pulses in a repeating signal is fascinating and can provide a great deal of insight into how the technology around you works and how it communicates.
Project Website
https://github.com/f4exb/sdrangel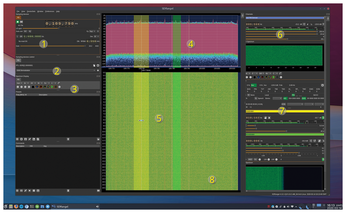 Instant messenger
comments powered by

Disqus
Visit Our Shop
Direct Download
Read full article as PDF: