On the DVD
On the DVD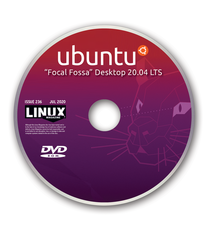 Ubuntu 20.04 Desktop and Fedora 32
Ubuntu 20.04 [1] "Focal Fossa" is a Long Term Support (LTS) release. LTS releases happen every two years, for the benefit of businesses that do not care to update every six months, as well as any users who value stability. Until 2025, Ubuntu 20.04 will receive updates, security fixes, and support. Enterprise clients can also receive an additional five years Extended Security Maintenance (ESM) releases.
As an LTS release, Ubuntu 20.04 does not introduce many new features. Instead, its emphasis is on stability, which means that some new features are not obvious to users. Existing Ubuntu users may notice a dark version of the default theme – and the inclusion of Gnome 3.36, which includes improved font support and fixes to Gnome Web, Gnome's web browser. Another new feature is Linux Kernel 5.4, which includes Linux kernel lockdown, a component that improves security by restricting access to the kernel.
Ubuntu 20.04 also includes two controversial choices. First, you won't find the Amazon Web app. This feature, which allows direct access to Amazon from the desktop, has been controversial for years, inspiring complaints about lack of privacy and security and even generating a rebuke from Free Software Foundation founder Richard Stallman. Ubuntu did not give any reason for the removal, but a likely reason is that the controversy has simply not gone away over time.
Ubuntu 20.04 also adds improved support for the ZFS filesystem. Although first used for the root filesystem in Ubuntu 19.04, ZFS has been criticized by Linus Torvalds on the grounds that it has not been supported by Oracle, the original developer. In addition, ZFS's CDDL license is incompatible with the kernel's GNU General Public License v2.0. Although ZFS is not supported in the kernel, Ubuntu has championed ZFS as offering enhanced security and data protection.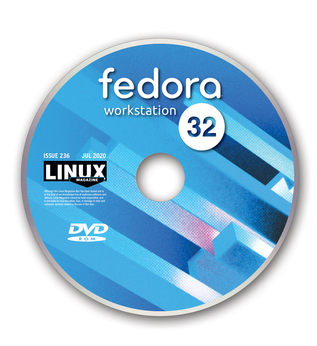 Fedora 32 [2] is mostly a housekeeping release. By that I mean it retires older versions of packages and libraries in favor of newer ones. For example, version 2.32 of binutils is replaced with version 2.33, whereas Python 2.0 is removed, and Python 3.8 replaces it. For the most part, these changes are not immediately obvious, except in the introduction of minor enhancements and, at times, some improvement in overall performance.
An exception is the enabling of fstrim by default. fstrim is used to discard unused blocks on SSD drives, making it roughly analogous to defragmenting on hard drives. The fact that it is enabled by default shows how quickly SSDs are replacing hard drives.
Another major change in Fedora 32 is earlyoom [3], a command that is designed to address problems when swap space is limited. Basically, If RAM and swap memory go below 10 percent, earlyoom will kill the process using the most memory. earlyoom will also kill a process if the total memory goes below five percent. The purpose is to recover more quickly when memory is low. Without earlyoom, a system will hang, and users can only reboot to recover. Such situations can become complex, and Fedora developers are trying to decide on the best responses to different use cases. Should earlyoom prove a success, look for it to make its way into Red Hat Enterprise Linux and CentOS, both of which used Fedora as a testing ground.
comments powered by

Disqus
---
Support Our Work
Linux Magazine content is made possible with support from readers like you. Please consider contributing when you've found an article to be beneficial.
---