Advanced command-line navigation
Command Line – Navigation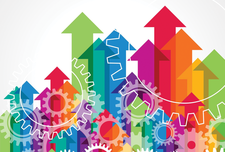 For decades, cd has been a Linux workhorse, but modern drives sometimes call for more efficient navigation tools. Read on for alternatives for advanced command-line navigation.
Change directory (cd) is one of the first commands that Linux users discover at the command line. It is so basic that it has only a few options. An example of the Unix philosophy that a command should do one thing and do it well, cd has survived for decades with no change of which I am aware. Still, it was designed for a simpler time, when storage was scarce. On modern drives, it can involve a lot of typing of paths, especially if your directory structure is more than one level deep.
So what are the alternatives? The answers are surprisingly numerous, ranging from those built into the shell, to more recent options that may require extra setup.
Built-In Alternatives
The shell has several ways to make navigation more efficient:
[...]
Use Express-Checkout link below to read the full article (PDF).
comments powered by

Disqus
Visit Our Shop
Direct Download
Read full article as PDF: