FOSSPicks
FOSSPicks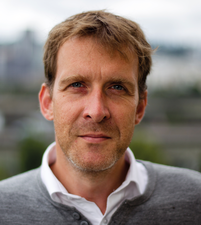 This month Graham looks at Kushview Element, Artisan, NetSurf, SimulIDE, Oh My Zsh, and more!
Audio host
Kushview Element
Linux has become an incredible platform for audio experimentation. It may not have the professional-grade applications seen on macOS and Windows (nor the ARM cross-compilation woes). It may not have the plethora of proprietary plugins that make those systems professionally viable, but it does have the frameworks, the developers, and an expanding niche of experimental music producers that are willing to forgo the convenience of mainstream applications in a quest for creativity-driven innovation. Norns, Zynthian, and ORAC are all amazing open source Linux-based examples of this. Each is open to anyone willing to step out of their comfort zone and try something new, and they all have huge communities trying to improve and create in equal measure.
Another piece of this puzzle is the plugin framework. This allows you to use the same instruments or effects on whichever platform you prefer: Windows, macOS, REAPER, Ardour, Renoise, Bitwig Studio, and many other applications. Natively, Linux has the LV2 plugin format, but the industry standard is Steinberg's venerable VST. VST instruments and effects on both macOS and Windows are the cross-platform standard, but they seldom make their way to Linux due to VST SDK legacy licensing issues. Fortunately, Steinberg released its latest VST 3 SDK under the GPL, opening the door to Linux-native open source VST plugins and leaving us with the next problem. There are too few open source host applications with which to play with these potential plugins. Consequently, there's nothing to encourage their development. It's the classic chicken and egg problem.
This is where Kushview Element saves the day. Not only is it an open source host designed to launch VST 3 instruments and effects, alongside LADSPA and LV2 formats, it's also a comprehensive audio and MIDI processing environment that works seamlessly with ALSA, PulseAudio, and JACK. It's the perfect hub for all Linux audio experimentation. The central interface is based on cable connections you draw between input and output modules that represent either PulseAudio's inputs and output or that of your audio hardware. It also uses modules that you create from plugins. This is called the "grid" view, and if you have the amazing open source Surge VST 3 synth installed, for example, this can be added from the right-click menu and its outputs connected to your speaker or headphone inputs. You can then connect either a MIDI input or the virtual piano keyboard to trigger notes on Surge's MIDI input. Add more effects and other instruments, route audio and MIDI data freely between them, and even remote control all values, including the built-in audio mixer. It's the perfect virtual studio to host your favorite sound and processing plugins. You can then save your setup for easy recall, whether you're experimenting with sound, playing live, or listening to music.
While Element is open source and can easily be built from its GitHub repository (we did this), the latest binaries are available via a low-cost, one-off fee or recurring subscription. Ardour uses a similar "paywall" strategy that has undoubtedly helped ensure its continued development, paying the salary of its lead developers and getting Ardour used in all kinds of professional, educational, and amateur setups. Hopefully, paying for binary downloads helps Element to succeed in the same way, because the application itself is definitely worth it.
Project Website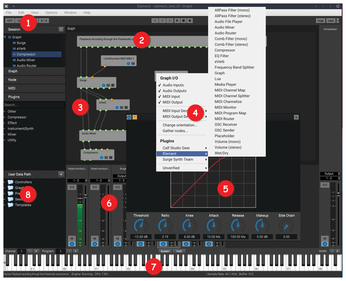 Coffee roaster
comments powered by

Disqus
---
Support Our Work
Linux Magazine content is made possible with support from readers like you. Please consider contributing when you've found an article to be beneficial.
---