Expanding Opportunity in Latin America
maddog's Doghouse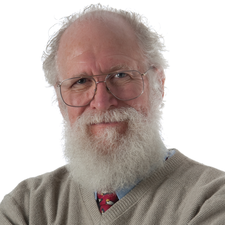 In Latin America, there are many students who qualify for free college tuition but don't attend a university because they can't afford the living expenses. To bridge that gap, maddog has been working on a new pilot program designed to help students with computer skills.
About 15 years ago, a student in Brazil asked at a conference: "How can I make money with free software?"
Of course there are many ways to make money with free software, but if you add open hardware and open culture you can do a lot more.
I started thinking about it and making small pilots. Over time, more and more issues that stopped it were resolved, and certain things that I learned changed the business model or gave it even greater utility.
In its current model, the project is targeted to help computer science and computer engineering students earn the money for living expenses during the time they attend university.
In some Latin American countries, university tuition is free or very inexpensive for qualifying students; however, many students who work hard in grade school and pass the entrance exams still cannot afford to go to university because their families are too poor to pay the expenses for housing, Internet, computers, books, and transportation.
Often the students are already working, trying to help their families get enough money to pay their bills. This is why many times the eldest child never goes to university and the younger ones do. This is a horrible crime. Society doesn't get the best students, only the richest.
The project was set up to take students who already know about computers (they have been repairing the computers of their extended family and friends for years) and teach them how to run their own part-time business while they are in high school and into university.
We estimate working only 24 hours a week the students can earn enough to live, while doing things with computers (which is what they are interested in), not just flipping hamburgers or being a night clerk at a hotel. (Note: There is nothing wrong with those professions; it is just that these students do not want to study those skills.)
Students may have to attend university for five years instead of four, but at least they will have a degree and some experience in the computer field, as well as experience in running their own company.
The project was designed to be gratis for the students, providing guidance, mentors, and business models. The students will provide first line sales and support to their customers, and form a community to help one another.
We had a couple of pilots. We learned from the participants that a "service only" model was not what they wanted. They wanted a "product" that they could sell as well as service.
We created four products, and we are starting to bring this to pilot in Argentina and Brazil in the beginning of 2021. We have 100 high school seniors in Argentina, 25 students at a university in western Brazil, and more students in some northern states of Brazil. The hardware is already finished and purchasable; the software is finished and is free software.
This is a point of sale (POS) and enterprise resource planning (ERP) system built from commodity, widely available inexpensive parts. If you have recently gone to a grocery store or McDonald's, you have seen one of these POS/ERP systems, typically closed source and very expensive.
The fact that they are very expensive prevents lots of small store owners from using a system like this. The fact that they are closed means that the customers can not easily add the simple modifications or extensions they need.
A friend of mine owns a restaurant. He has to spend one day a month typing the receipts from his suppliers into the system. If the system were open source he could strip the formatting from his receipts (that he receives via email) and push them into the system. However, the closed source module from the ERP vendor that allows this would cost $40,000 in US dollars, so he types them in.
As we roll out these POS/ERP systems, I will approach my friend and offer to help him port from this closed source system to a FOSS system based on Odoo, creating a less expensive and more flexible system for him and a job for local programmers to support him.
The other thing that we might do for my friend is make some inexpensive hand-held order input terminals for less than the $3,000 that the company was going to charge for each terminal.
In the age of COVID-19 and lost jobs, with small stores and restaurants trying to start up again, perhaps FOSSH people would like to start their own businesses in providing this type of product to customers.
After all, if it works in Argentina and Brazil, it may work in other places where there are numerous people struggling to make a living, which certainly includes many parts of the United States.
comments powered by

Disqus
Visit Our Shop
Direct Download
Read full article as PDF: