An efficient command-line email client
Command Line – Mutt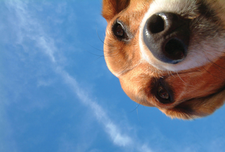 Mutt, a command-line email client, can do anything a desktop client can with less overhead and a smaller attack surface. Here's how to get started.
I subscribe to half a dozen forums for email distribution. Hardly a week goes by without one of them including a complaint about a desktop email client like KMail or Thunderbird. For many, the ultimate solution is to go back to simpler days and install Mutt [1]. Not only does the command-line interface give users full control over the settings, but Mutt's lack of a prepackaged rendering engine for web browsers or a JavaScript interpreter makes for a smaller attack surface. Another major advantage is its smaller, more consistent memory usage.
Mutt was first written by Michael Elkins in 1995. It was based on Elm, another popular command-line email client. Even today, Mutt remains very much a product of its time, often using other applications rather than adding functionality to its code. In particular, emails are composed in the external editor of your choice, while encryption depends on GnuPG [2]. In addition, Mutt is fully operable from the keyboard alone. You can tell a lot about Mutt's design philosophy by the slogan it has carried from its earliest days: "All mail clients suck. This one just sucks less." Efficiency and economy are very much its priority.
However, Mutt does require some setup. This article covers the minimal information you need to have Mutt up and running smoothly in a typical case. Should you have an atypical case, the man page for muttrc [3], Mutt's configuration file, lists dozens of possible alternative settings.
[...]
Use Express-Checkout link below to read the full article (PDF).
comments powered by

Disqus
Visit Our Shop
Direct Download
Read full article as PDF: