FOSSPicks
FOSSPicks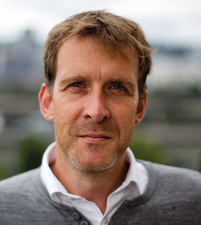 This month Graham looks at MyGNUHealth, Sniptt, Pigiron, CudaText, KnobKraft Orm, D2X-XL, and more!
Health diary and tracking
MyGNUHealth
In many ways, the modern obsession with bioinformatics and personal health monitoring started with the open source movement. Self-hacking and obsessive self-monitoring were popular subjects at technical conferences and in local Linux User Groups 15 years ago. Our open source ecosystem was perfect for developing ad hoc algorithms and software that held personal and private data about your health. But proprietary smartwatches and other common exercise sensors changed this with their penchant for zero public API access, data gathering, and linked services. However, open source health monitoring that puts privacy first is still a thing; it just needs to find its way onto our devices and desktops. Which is exactly what the KDE Plasma project has done with MyGNUHealth (they really should have thought of a better name).
The name MyGNUHealth is a consequence of it being an application designed to integrate with an upstream organization, the GNU Health Federation, which is a broader initiative designed to operate as a hospital information system and manage electronic health records. Its goals are also modular and very much include those of the more modest MyGNUHealth. To this end, MyGNUHealth is both a desktop and a mobile application, with Plasma seamlessly scaling between the two. Upon first launch, you're asked for your name, date of birth, gender, and height – the kind of information that you wouldn't ordinarily give away freely. Luckily, you can inspect the code if desired. MyGNUHealth also asks for an encryption password, further safeguarding your data from exploitation.
With this brief configuration out of the way, the application offers two main functions: Health Tracker and Book of Life. Both are connected. Health Tracker is what you might expect from its name and will be familiar to anyone with a Fitbit, Garmin, or Apple Watch. It presents several different graphical elements which are used to track a variety of personal metrics, from blood pressure measurements and physical activity details to perceived mood and energy, among many others. There's currently no way to automate their input from linked hardware, but hopefully that will come. The clever part is that much of this is done simply through wonderful iconography and artwork. To enter a mood, for instance, a simple slider is used to select a level alongside a person who animates to show their level of happiness. Similarly, a battery icon is used to correlate energy levels. Some, such as adding a physical activity, do require data entry such as aerobic and anaerobic duration, which can only be gained through your own calculations or hardware, but the design is so inviting you actively want to add more details.
Whatever you do and whatever data you enter will be added as a log entry to the second main application function, the Book of Life. This acts as a global activity tracker and enables you to easily see your levels of activity, nutrition intake, and any other metric you happen to track. It also allows you to add diary entries for medical information, including many types of health or medical screening. Adding entries for social interaction allows you to track external factors such as stress, unemployment, and addiction to better understand their effects on your overall welfare. Unlike the proprietary systems we alluded to earlier, MyGNUHealth offers no advice or recommendations itself, but it's invaluable for personal introspection and health tracking, as well as for logging essential information for medical professionals who can take advantage of the GNU Health Foundation's standards to import your data to, hopefully, better understand your health. It's hugely ambitious, but what else would you expect from an application that might just save your life?
Project Website
https://github.com/KDE/mygnuhealth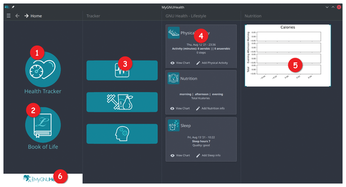 Messenger browser
comments powered by

Disqus
---
Support Our Work
Linux Magazine content is made possible with support from readers like you. Please consider contributing when you've found an article to be beneficial.
---