Apache OpenOffice: Not Dead Yet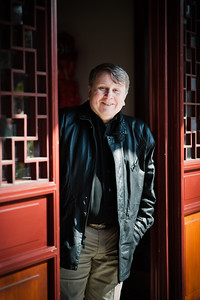 Off the Beat: Bruce Byfield's Blog
Sep 12, 2015 GMT
It's taken a year, but Apache OpenOffice finally seems to be moving forward. However, whether the progress will be enough to make the project a success remains impossible to predict.
OpenOffice's last release was 4.1.1 on August 21, 2014. Since then, progress in the project has been glacial, with a security vulnerability left unpatched since April 2014. The position of release manager was vacant for nine months, and project reports admit to a shortage of developers and infrastructure for welcoming new ones. Noting such facts, several writers have described the project as almost dying, and called for its remnants to merge with LibreOffice, with which it shares the common ancestor of OpenOffice.org.
The situation wasn't helped, either, by project manager Jan Iversen, who reacted to any mention of these difficulties with hostility, accusing writers of bias and refusing to cooperate with them.
Recently, however, OpenOffice has showed signs of straightening itself out. In July, former chair Andrea Pescetti became release manager. Soon after, Pescetti announced that the unpatched vulnerability was patched in the new 4.1.2 branch. Since then, up to a dozen messages a day have been posted about development of the 4.1.2. Meanwhile, Iversen has stepped down, and Dennis E. Hamilton has become chair-elect, running unopposed. So far, Hamilton has gone out of his way to emphasize a lack of animosity towards LibreOffice and other OpenOffice.org derivatives, a position that should allow the project to focus its limited resources on more practical matters.
The Credibility Gap
These are all indications of a turnaround, but so far they amount to no more than a promising beginning. In particular, the projected release date for late 2015 is perhaps optimistic, considering the size of the code base and the continued shortage of developers.
On a larger scale, the issue of what OpenOffice can offer to justify its existence remains undetermined. Many observers believe its merger with LibreOffice not only sensible, but inevitable, held back mainly by old animosities. Although OpenOffice supporters see the project as the true successor of OpenOffice.org -- which is true legally -- in practice, LibreOffice's innovations make many in the free software world see it as the practical successor. To counter this perspective, OpenOffice needs a killer feature or two, but with the time lost to organizational problems, just getting a release out may be the most that can be managed. Still, OpenOffice and the Apache Foundation deserve recognition for having done enough to fix the most pressing problems and to achieve any progress, no matter how slow.
Still, more is going to be needed to convince the rest of the free software world. Recently, OpenOffice supporters have been complaining that Wikipedia's description of the project characterized it as "dormant" in a mailing list thread that called the choice of words "wrongful." Probably the implication of illegality was not intended, although it suggests the passion with which OpenOffice supporters defend the project. In response to the indignation, the OpenOffice page now describes the project as "moribund." In other words, the page no longer describes OpenOffice as sleeping, but as slowly dying.
By contrast, LibreOffice's development status is described as "Active" -- a sign that, while OpenOffice continues to struggle, it still has a credibility problem to overcome compared to its arch-rival.
comments powered by

Disqus

Issue 268/2023
Buy this issue as a PDF
Digital Issue: Price $12.99

(incl. VAT)