Free software: doing the impossible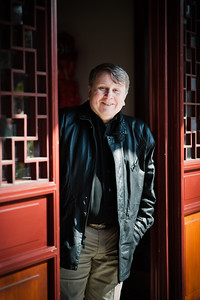 Off the Beat: Bruce Byfield's Blog
Nov 06, 2014 GMT
I worry about free software's lack of diversity, but I also find much to admire. I like how free software makes computers available to impoverished people and nations who otherwise could never afford them. I like the fact that excellence is often more of a motivation for its developers than money, and the humbleness of many of its top developers, and how they are genuinely approachable and often dedicated to cooperative decision-making. Recently, however, I realized that I also admire free software for another reason: the persistent tendency of its developers to do whatever pundits say is impossible.
I first noticed this tendency when I realized how far the free font movement had come in the last decade or so. Around the turn of the millennium, free-licensed fonts barely existed, and the few that existed were mediocre in design and poorly executed, and people said that would never change. Font designers were artists, the conventional wisdom said. They would never allow others to work on their designs, or consent to give their fonts away for free.
Yet today, we know that the conventional wisdom was wrong. Today we have hundreds of free fonts, many collaboratively designed, and the best the equal of anything that Adobe has for sale. Some of these free fonts are close copies of standard proprietary fonts, others are original designs or modern revivals of fonts that had yet to be digitalized, but it is now possible for a graphic designer to work entirely with free fonts -- and the choices are only likely to increase.
Much of this changed situation can be credited to the SIl Font License, which defined terms for the free release of fonts that font designers could live with. However, as I contemplated this small triumph, I realized that it is only one of many similar triumphs over the last fifteen years or so.
Over and over
Many of these triumphs are half-forgotten today. However, if you have been around for any length of time, you may remember that, in the mid-1990s, window managers were the only graphical interfaces for Linux. Everybody said that the Linux desktop would go no further. Even when KDE and GNOME were created to answer this implied challenge, for years they were playing catch-up with Windows, and the conventional wisdom changed to insisting that they would always be a step or two behind.
Yet by 2005, the Linux desktop had caught up with its proprietary rivals, and the main alternatives were starting to think about how to extend the desktop metaphor. Now, take a look at Windows 10, and what do you find? It's borrowing from the same desktop environments that were once scrambling to equal earlier versions of Windows.
It was wasn't very long ago, either, that everyone was saying that Linux could only produce arcade games or versions of solitaire or minesweeper. Linux Gaming took longer than the desktop to take off (in fact, it is only starting to happen now), but today the developers of free games are rapidly approaching the quality of proprietary games. Almost certainly, the interest in porting games to Linux over the last couple of years helped, but only by accelerating a process that was already happening.
Admittedly, free software caught a break when the code for OpenOffice.org was released, handing Linux a complete office suite that required a minimum of work to become functional. It is only now that Calligra Suite (formerly KWord) is reaching maturity, but part of the reason may that all efforts at building office apps were channeled into OpenOffice.org to the detriment of alternatives. After all, OpenOffice.org does seem to have sidelined proposals for a GNOME Office, leaving AbiWord and Gnumeric interesting but secondary alternatives. Without the gift of OpenOffice.org, who knows? We might have had another full-feature office suite a decade ago.
At any rate, the general pattern is clear. Time and time again, a development goal has said to be impossible for free software. And, time and time again, free software has proved such predictions wrong.
Swimming upstream
I am not sure why free software confounds expectations so regularly. I suspect the pattern has something to do with the freeing of software development from commercial considerations. Free software developers can ignore the conventional wisdom, because they are working to satisfy their own curiosity or ambitions, and don't have to work to a deadline. Freed from a firm release date, they can take the time to get things right.
However, I suspect that the pattern also has something to do with the anarchistic streak that runs through free software. Many free software developers simply like the idea of doing the impossible, and proving that conventional wisdom knows less about human nature than most people imagine.
It's a cheeky, immature attitude that seems to be persisting into late middle-age for many developers -- and I, for one, am grateful that it does. After all, where would free software be if its developers accepted what everyone knew?
comments powered by

Disqus

Issue 272/2023
Buy this issue as a PDF
Digital Issue: Price $12.99

(incl. VAT)