The seduction of the new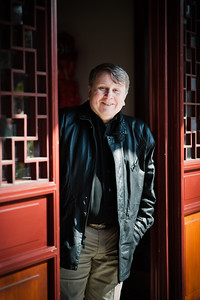 Off the Beat: Bruce Byfield's Blog
Oct 26, 2015 GMT
Christiann MacAuley's cartoon, "An Upgrade Is Available for Your Computer" has been making the uncredited rounds of social media sites for the last few years. The cartoon shows the reactions of users on different computers to the news of an upgrade: The Linux user is enthusiastic, the Windows user groans, and the Mac user is glad it will only cost him $99.
I don't know about the Windows or Mac users' reactions, but the Linux user's always makes me smile as I recognize an attitude I see regularly and to some extent share. Free software users are always ready to upgrade, although their obsession is only partly rational.
Not that the Linux users' perspective should come as a surprise. You could predict it simply from the fact that they have chosen a minority operating system. Add to the fact that upgrades are cost-free, and no one can be surprised that Linux users regard upgrades as their natural right. Most Linux users are frankly technophiles, always interested in what's new, or even the announcement of what frequently amounts to vaporware.
And, of course, upgrades do play an important role in security, offering bug-fixes. Distributions like Debian regularly offer not only security fixes, but backports that patch older releases. However, upgrades by themselves are not enough to secure a system, and I have yet to hear to hear anyone getting excited about them. To most users, they are a routine, a necessity that has to be done, and one that mercifully can be done in the background while users get on with something more interesting. Few people even bother to read what is being patched and why -- they simply trust the maintainers of their distribution to do what is necessary.
An upgrade too far
However, free software users do get excited about upgrades in the abstract. In fact, often, newer users can get quite anxious about them.
For example, when Ubuntu's Wily Werewolf version was released recently, I came across a newbie asking for advice. He obviously wanted to up grade, but he was wondering whether he should wait for another release or two before upgrading to Werewolf.
Several people sensibly suggested that he look into Ubuntu's LTS editions, on the grounds that he was obviously worried about stability. In fact, he might have been thinking of the old adage that you wait for the third release of a Microsoft product before buying it, and assuming that the advice had universal applicability.
However, what struck me was that he did not mention having any problems with his current version of Ubuntu. Nor was he worrying about security, nor eager for a new feature (which, unless you had a Ubuntu phone to match your desktop, Werewolf is apparently rather short on). He sounded as though he was torn between wanting the newest release and worries about how it might affect the stability of his system, yet the idea of keeping his current system for any length of time apparently never entered his mind. He seemed to assume that, sooner or later, an upgrade was inevitable.
These attitudes are ones that I have heard again and again among free software users. Although one reason for switching to Linux used to be to get off the forced upgrades path common to proprietary software, we seem to have keep the urge to upgrade even when the necessity was removed.
Yet the trouble is that the urge can sometimes be as harmful as helpful. While solving problems, an upgrade can occasionally introduce new ones.
Then there are the infamous repositories of Debian. The sensible approach to three main repositories named Stable, Testing, and Unstable is to keep to Stable, whose packages have been scrutinized until they are fit for use on servers. However, few users, if they are being honest, can resist enabling Testing or Unstable so they can get more recent software versions.
Nine times out of ten, users can get away with dipping into Testing, and Unstable, despite its name, is almost as unreliable. Yet a careless maintainer or the introduction of a new technology, such as systemd last year can suddenly cripple a system, leaving a user scrambling to get a graphical interface or worse. As for the Experimental repository, that can be even worse.
Yet no matter how often an ambitious upgrade crashes a system, no matter how often users promise themselves not to upgrade core system packages from Unstable, the temptation of the most recent software remains irresistible. Anyway, even if you try to stay safe, you can easily miss a non-standard set of dependencies if you happen to dip into Unstable before the package becomes saner.
On other distributions, the repository names are different, but the temptations and the risks are much the same. Just ask a Fedora user seduced by the promise of the new to install from Rawhide at the wrong point.
A more sensible approach would be to run a virtual machine of your main system from which you can explore upgrades without endangering your system. For that matter, Debian's apt-get has a --stimulate option that can give you advanced warning of problems.
Yet the promise of the new has such allure that such precautions are easily forgotten after they are used a few times. Sooner or later, most of us, in MacAuley's words, think "Cool, more free stuff!" and if we upgrade without problems, some of the time, the result is due more to luck than good attitude or management.
comments powered by

Disqus

Issue 268/2023
Buy this issue as a PDF
Digital Issue: Price $12.99

(incl. VAT)