A Sampling of KWin Tiling Scripts
Exquisite
Exquisite imitates the tiling in Windows. When the Exquisite script is selected, you can enable it with Ctrl + Alt + D or with a key combination set in System Settings | Shortcuts | KWin | Exquisite. To use Exquisite, click on a window and drag it to one of the available grid layouts. Layouts vary from two to four windows, with horizontal and vertical layouts (Figure 3). Exquisite might help some Windows users adjust to Plasma.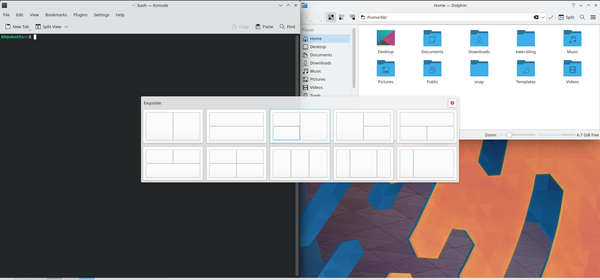 FlexGrid
Like most other tiling scripts, FlexGrid has minimal keyboard shortcuts and a variety of grid layouts (Figure 4). What makes FlexGrid worth mentioning is its set of subtle enhancements. For example, different layouts can be used on each virtual workspace, Activity, or screen. In addition, FlexGrid can be set to hide window borders or cascade windows in the same slot in the grid.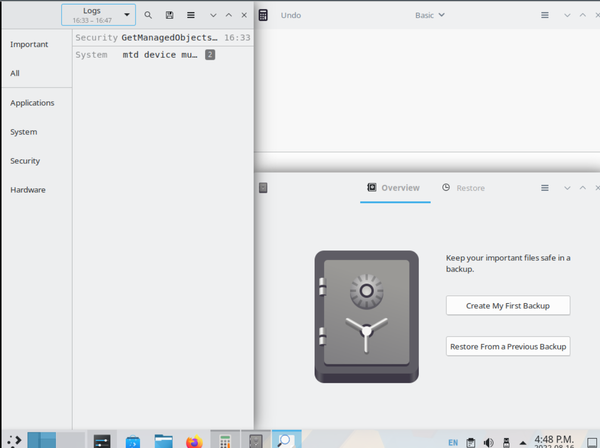 Krohnkite
Inspired by the classic dwm tiling manager, Krohnkite has some of the most advanced features of the KWin scripts. Fully configurable, Krohnkite integrates well with other KWin and Plasma features.
comments powered by

Disqus
Visit Our Shop
Direct Download
Read full article as PDF: