Linuxworld: Motorola Presents a New Linux Platform
Aug 08, 2007
Motorola presented its new Motomagx Linux platform for cellular phones at Linuxworld Expo in San Francisco. In the next few years, Motorola will be looking to migrate up to 60 percent of its cellphone portfolio to the Motomagx.
Motomagx currently supports Java applications based on Java 2 Micro Edition (J2ME). Future versions will also support native Linux programs and Web user interfaces (WebUIs). The first products to use the platform are the music cellphones Motorokr Z6 and Motorazr2 V8. Motorola quotes Linux and Web applications as the decisive innovations in what it calls an "open and modular platform". According to Motorola, the Motorazr2 V8 is the first Linux cellphone to be launched on the US market.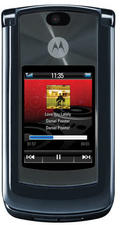 Motorola is also introducing Motodev Studio (Beta), an Eclipse-based suite for developers. Right now Motodev Studio is only available for Java ME development, however, the program environment is modular, and further modules are to be expected. Plugins for WebUI and Linux have been announced for late in the fourth quarter.
As further motivation for application developers Motorola will be offering training and sneak previews of the platform and future versions at a series one-day summits.
comments powered by

Disqus

Issue 261/2022
Buy this issue as a PDF
Digital Issue: Price $12.99

(incl. VAT)