Project Harmony Launches Today
Apr 07, 2011
"Project Harmony is like Creative Commons for contributor agreements. We've set out to capture the best practices of free and open source software contributions, across a diverse array of project cultures, communities, and values." said Allison Randal, a community participant in Project Harmony. "The public review process for the Alpha versions of the documents launches today, and runs through May 6th. After a year of hard work by the original ~100 drafting volunteers, we're really looking forward to broader participation in this public review."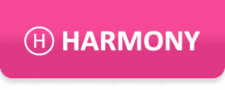 Project Harmony—community-centered group focused on contributor agreements (CAs) for free and open source software (FOSS)—was launched today by Amanda Brock, General Counsel for Canonical. There is a diverse group of individuals who make up this project and represents varying perspectives, experiences, communities, projects and more. This group comes together under their common belief in the future of FOSS and combines that common belief with their common interest in using their skills to the benefit of collaborative FOSS communities.
For those who would like to get involved in the project that seeks to "enable more people to contribute code, by reducing the cognitive cost and legal time of reviewing contribution agreements" can do so by joining the mailing list and IRC channel. Interested individuals can also help by participating in the public review process of the contributor agreements (alpha phase).
There is also a guide to the Harmony contributor agreement templates and the options a FOSS project may choose from. In addition there is an FAQ page which more information about the project, its overview, CAs, guide to the CAs, and provisions that were considered but not included can be found.
comments powered by

Disqus

Issue 272/2023
Buy this issue as a PDF
Digital Issue: Price $12.99

(incl. VAT)