TV Mythos Renewed: MythTV 0.22 with Many Improvements
Nov 11, 2009
The MythTV hard disk recorder software is available in a new version that is based on Qt4 and supports new hardware and the VDPAU decoder.
MythTV project developers announced 5,000 commits from the 0.21 release to the new 0.22. The release notes include the major features and changes. Among them is the graphical interface port to the new libmythui library that uses OpenGL painters and makes theme creation easier, enabled by the general upgrade from Qt3 to Qt4 in the project.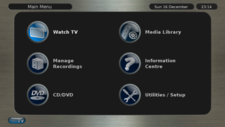 Playback of the H.264, MPEG-1/2, WMV and VC-1 video formats now allows rendering using the Video Decode and Presentation API for Unix (VDPAU) option of the current NVIDIA graphics cards. Even DVB-S2, a further development of the DVB standard for satellite reception, is supported in the new version. Also among the major new features is support for HDHomeRun Multirec and HD-PVR cards from Hauppauge.
The new version of the software works with a significantly faster channel scanner and provides season and episode support. Fanart, banners and screenshots are also supported. One feature dropped was MythPhone. However, MythMusic has fewer external dependencies and supports more codecs, while MythBrowser uses the webkit engine.

The above mentioned release notes have the full details. To see whether packages are available for a specific distro, check the MythTV Packages website. Ubuntu 9.10 is definitely among them; openSUSE packages are available on Packman. Source code is at the download site. An alternative is to install distros such as Mythbuntu and Mythdora that have MythTV 0.22 on board.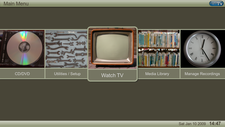 comments powered by

Disqus

Issue 272/2023
Buy this issue as a PDF
Digital Issue: Price $12.99

(incl. VAT)