CeBIT Open Source Project Lounge -- LiMux
LiMux - the Open Source Client of the City of Munich
By
LiMux is among the 15 projects that will present their work at CeBIT, the famous government client project of the City of Munich.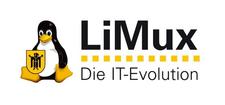 In a nutshell: Describe your project in a few words:
Within the frame of the LiMux project the federal state capital Munich is strengthening the free software presence on its 14,000 PCs. Associated challenges are integrating Linux clients, the availability of specialized applications and the changeover to OpenOffice.org.
When did the project begin?
The project has existed since 2003.
How many active members does the project have?
The project has 20 permanent employees of the municipal government.
How did the project come about?
Because of Microsoft's continued refusal to support our deployed software the Munich city council had to consider alternatives. The following strategic goals supported the decision to go with free software:
Greater independence within software providers, consultants, platforms and timelines.
Better opportunities for small-to-medium enterprises, thus more competition in the software market.
Better cost controls.
What would make a CeBIT visitor interested in your booth?
To exchange experiences in open standards and free software with Germany's largest local government.
Who do you make your software for?
Our own developed forms and mailbox system "WollMux" is an OpenOffice.org extension that has been available since 2008 under a free license.
Where do you see your biggest current challenge?
After the changeover to OpenOffice.org and the Open Document Format (ODF) was established as the internal standard, the project is concentrating on the overall rollout of the Linux-based office environment. In particular we need to master the integration of various specialized procedures.
Under which license is the software currently offered?
WollMux is under the European Union Public License (EUPL).
Internet address: http://www.muenchen.de/limux, http://www.muenchen.de/wollmux
comments powered by

Disqus

Issue 272/2023
Buy this issue as a PDF
Digital Issue: Price $12.99

(incl. VAT)