Ubuntu 14.04: Signs of the times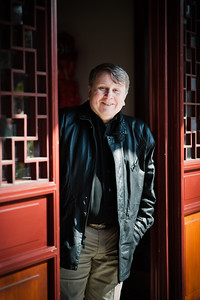 Off the Beat: Bruce Byfield's Blog
Apr 18, 2014 GMT
Reviewing Ubuntu has become as pointless as reviewing a Stephen King novel -- nothing I say could possibly influence the fans or detractors. The fans have already upgraded, and the detractors decided long ago to stay away. All the same, the 14.04 release (code-named Trusty Tahr, with artwork that looks like a parody of the GNU project's logo) is still worth a look, because releases of any software make observations about the project behind the software so easy.
Consider, for example:
In October, 2011, Mark Shuttleworth wrote that "By 14.04 LTS Ubuntu will power tablets, phones, TVs and smart screens from the car to the office kitchen, and it will connect those devices cleanly and seamlessly to the desktop, the server and the cloud." Clearly, none of that has happened, although most of it might in the next release or two. But when you consider this statement, and compare it to announcements about unrealized projects, such as Ubuntu TV, Ubuntu Edge, the only conclusion is that Ubuntu is unskilled at planning and setting deadlines. It's great for coming up with ideas, not so great about implementing them.
14.04 is the first release not to include Ubuntu One's storage and music services. Considering the competition for cloud services, this decision is sensible -- although you might wonder how credible Canonical's cloud consulting services might be to other companies when it is not in the business itself. Yet the fact that Canonical, Ubuntu's parent arm, even tried to compete in such a saturated market reinforces the impression that Canonical has no idea how to turn a profit from Ubuntu, and is willing to try almost anything. At the same time, the fact that the announcement was made only a few weeks before Ubuntu 14.04's release, and that no attempt was made to provide users with alternatives suggest that the needs of users are not currently a priority. Although users have a couple of months to close down their Ubuntu One accounts, they are still left stranded.
Desktop users may appreciate changes such as the option to return application menus to their title bar. However, most of the changes, such as anti-aliased widgets or the improve scalability of icons seem aimed at supporting Ubuntu on mobile devices, in keeping with Canonical's grand scheme of convergence across form factors. Other visible changes are so minor that the average workstation or laptop desktop could easily fail to notice them.
This is at least the third or fourth release in which tweaks to Unity desktop have continued to be the main changes visible on the desktop. Granted, many of these changes will probably help with convergence in later releases. Still, when Canonical is struggling for profitability, the emphasis on the user interface would seem to be a costly indulgence. Since Ubuntu and Canonical founder Mark Shuttleworth stepped down as CEO to focus on interface design, the question arises: how far he will pursue his personal hobby at the expense of Canonical's basic goals? Given that Ubuntu remains the desktop distribution of choice in recent reader polls while Unity lags behind KDE and sometimes Xfce and GNOME, the answer seriously matters.
None of these observations are likely to affect anyone's reaction to Ubuntu 14.04. Yet, when the most a balanced review can say is that a release is worth having because it offers long-term support, the release can be said to be the latest that offers very little to users. Perhaps that is why Ubuntu is raising the profile a bit of variants like Xubuntu or Lubuntu that use a different desktop, re-emphasizing long-established features to help conceal the relative lack of anything new.
The bottom line? In trying to establish new markets in mobile devices, Ubuntu seems to be neglecting its traditional stronghold on the desktop. A few more releases that offer little to desktop users, and Ubuntu might find that it has burned its bridges without ever meaning to.
comments powered by

Disqus
---
Support Our Work
Linux Magazine content is made possible with support from readers like you. Please consider contributing when you've found an article to be beneficial.
---