NEWS
Major Bug in glibc Could Result in System Compromise
Google's Security team has reported a problem with the popular glibc library found in most Linux systems that could result in a serious security breach. The problem affects glibc version 2.9 and later. Specifically, the glibc client-side DNS resolver is vulnerable to a buffer overflow attack that could cause the system to access an attacker-controlled website or DNS server.
The post in the Google security blog reports that the glibc team was first alerted to the bug in July 2015 and that Red Hat has also been working on a fix for this problem. The best remedy is to update your systems and install the patch for CVE-2015-7547 as soon as possible.
If you are not immediately able to patch glibc, Google recommends you "… limit the response (i.e., via DNSMasq or similar programs) sizes accepted by the DNS resolver locally as well as ensure that DNS queries are sent only to DNS servers that limit the response size for UDP responses with the truncation bit set."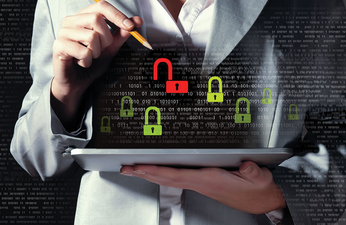 Linux Magazine
Off the Beat * Bruce Byfield
Wesnoth's Strange Legacy
I usually avoid massively multiplayer online role-playing games (MMORPGs). Instead, when I want more than solitaire or backgammon, I sometimes turn to The Battle for Wesnoth single-player campaigns, most of which can be finished in under an hour, giving me a convenient point at which to quit and do something else. However, that usually reliable strategy led me astray soon after Christmas 2015 when I discovered the Strange Legacy scenario.
Miguel de Icaza and His Ostracization from FOSS
Just before I settled down to write today, I read that Microsoft had acquired Xamarin, the company founded by Miguel de Icaza and Nat Friedman. To many, the news is the logical end to a story that has been unfolding for years now, and if the first cries of, "Traitors!" have not appeared on blogs and articles, then I expect they are only a matter of time.
Is free software too good?
I never thought I'd say this, but maybe free software and hardware would be more widely adopted if their standards were lower.
Productivity Sauce * Dmitri Popov
Instant Streaming from Linux to Chromecast with stream2chromecast
What's the easiest way to stream media files from a Linux machine to Chromecast? The correct answer is stream2chromecast. This simple tool makes the task of streaming media files from a Linux machine to a Chromecast device ridiculously easy.
Extension Watch: Beef up Privacy Protection with Decentraleyes for Firefox
uBlock Origin and Privacy Badger make a perfect combo for protecting your privacy and combating annoying ads. But these extensions can't protect you against more insidious ways of tracking your activities and collecting personal data through content delivery networks (CDN). Enter Decentraleyes.
twtxt: Microblogging for Hackers
Maybe you are not keen on using closed and tightly-controlled third-party microblogging services like Twitter. Or maybe you are just looking for a straightforward way to share your thoughts with the world directly from the command-line. In either case, twtxt might be something right up your alley.
ADMIN HPC
http://hpc.admin-magazine.com/
Getting the Most from Your Cores * Jeff Layton
CPU utilization metrics tell you how well your applications are using your processing resources.
ADMIN Online
http://www.admin-magazine.com/
Exploring dhcpy6d, a DHCP Server for IPv6 Networks * Konstantin Agouros
Even if you don't have to have DHCP on your IPv6 network, you might want it anyway. Dhcpy6d is a promising DHCP option for IPv6.
Ansible as an Alternative to the Puppet Configuration Tool * Martin Loschwitz
Automation is part of life in the data center, and Puppet is commonly regarded as the King of the Hill, but some users prefer the lean alternative Ansible.
Web-Based Reconnaissance * David J. Dodd
The recon-ng web reconnaissance framework is an important tool in penetration testing.
The SDFS Deduplicating Filesystem * Tim Schürmann
Deduplicating filesystems like SDFS store redundant data, such as that created by backups, only once, thereby saving valuable disk space. Additionally, the filesystem can distribute the data to be stored across multiple computer nodes.
comments powered by

Disqus
Visit Our Shop
Direct Download
Read full article as PDF: