FOSSPicks
FOSSPicks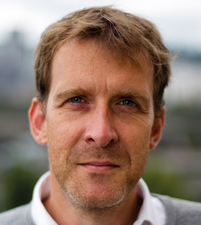 Graham looks at Krita 4.0, FreeTube 0.2.0, OpenSnitch, Yoda, Citybound, GZDoom, and much more!
Image tool
Krita 4.0
Not since Deluxe Paint was bundled with the humble Commodore Amiga has such a wonderful drawing package been available for free. And unlike Deluxe Paint, Krita really is free in both the cost and the freedom sense, although the team would greatly appreciate any contribution you can afford. Krita's feature list obviously eclipses a package that became first available over 30 years ago, but both Deluxe Paint and Krita share the same addictive compulsion that makes even non-artists click and drag virtual paint brushes across a virtual canvas. Krita 4 is another huge step forward for a team that goes from strength to strength with each release, bundling lots of visible changes rather than just behind the scenes refactoring.
Top of these visual changes is the vastly improved brush preset editor alongside freshly reorganized brush sets. The new editor finally previews what your new brush stroke will look like, updating in real time as you play with the many parameters. I should also mention that the rendering of brush strokes is now multithreaded, vastly improving the brushes' drawing speed, especially now that there's an even larger maximum brush size. You can also assign specific brush presets to the shortcut slots, and a quick settings palette lets you quickly select specific values for common parameters, rather than having to dial them in every time. This has all been augmented with a scripting overhaul that includes a new scripting engine (thanks to a Kickstarter stretch goal!).
Your project will now also be saved transparently in the background, without even interrupting your workflow, and the revamped vector tools give Inkscape a run for its money, especially when combined with the clever fill tools that take color hints for an area and magically colorize from there. No less important is that the default format is now SVG, rather than the OpenDocument Graphics format used in version 3.x, and the quality of the vector output is much improved as a result. The GUI too has improved in many small ways. Panels are now more compact, and many elements can be scaled (such as the brush presets). Improvements can also be seen in the new vector tools and the slightly darker color theme.
We also must mention the fabulous release notes for 4.0. Not only do these step you through every change for this release, all excellently written, but each feature is often accompanied by excellent illustrations, many of which take the form of animated GIFs. When so many developers seemingly release hard-wrought new features with barely a mention in a changelog, this is truly a refreshing change. Repeat after us: "A feature doesn't exist if it isn't documented." Thanks Krita team!
Project Website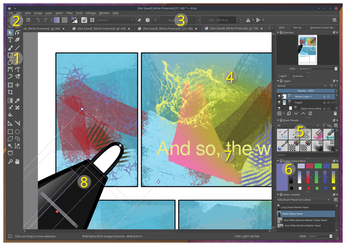 YouTube viewer
comments powered by

Disqus
---
Support Our Work
Linux Magazine content is made possible with support from readers like you. Please consider contributing when you've found an article to be beneficial.
---