Zack's Kernel News
Zack's Kernel News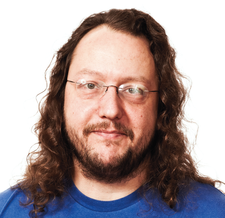 Zack discusses when to break the ABI and the status of vboxsf.
When to Break the ABI
It's rare that a patch sneaks through the development process and changes the Linux kernel application binary interface (ABI), though it's common enough to see a patch that tries to do it or to see a developer that advocates doing it. When it has occurred, Linus Torvalds has always made it very clear that virtually nothing short of a security hole could possibly justify such a thing. But we almost never see a case where a patch is actually accepted into the kernel, and then it is discovered that it changed the ABI.
To understand the ABI in context, consider the kernel application programmer interface (API). The API is a set of library routines that can be referenced by user source code in order to give commands to the kernel or get information out of the kernel.
Linus has no trouble at all changing the kernel API. Well, he has certain standards, but there is certainly no interdiction against it; it's just a normal part of kernel development. The reason is that in order to run into problems using the kernel API, a user must be trying to compile the source code of another program that uses that API. In that case, if the user sees the problem, they can patch the source code themselves by hand, using whatever programming language their code is written in. Once their source code is updated, they can compile and run it, no problem.
[...]
Use Express-Checkout link below to read the full article (PDF).
comments powered by

Disqus
Visit Our Shop
Direct Download
Read full article as PDF: