The governance of Linux distros
Distro Walk – Governance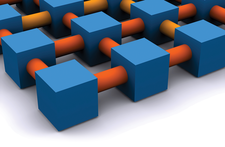 Whether you are a user or a developer, knowing how a distribution governs itself can help you choose a Linux distro.
How Linux distributions govern themselves may be the last aspect you look at when choosing a distribution. Often information about governance is buried several levels down on a project's website, yet the information is worth uncovering. Even though open source is usually considered as a business advantage, idealism still runs strong in the community, and it is often reflected most clearly in organizational structure. Administratively, Linux distributions run the spectrum from town-hall meetings on online forums and chats to dictatorships to progressive democracies. If you are a user, governance may be a clue to whether a distribution suits your preferences. If you are a developer, governance can become even more important. If you become a contributor, you will be dealing with the organization on a daily basis.
This month, I'll look at the governance of seven popular distros. In this sampling, you most likely will be able to find an approach to Linux that suits you.
Arch Linux
Although Arch Linux [1] is one of the more influential distributions, it is organized to operate with a minimum of structure. Its structure has two basic tenets: First, "Anyone should be free to contribute to any aspect of the distribution;" second, "Decisions concerning a particular project should be made by people actively involved in that project." Conflicts are resolved through discussion until consensus is reached.
If consensus cannot be reached, the Project Leader steps in to make the final decision. The Project Leader also represents Arch in legal and publicity matters. For 13 years, the Project Leader was Aaron Griffin (aka "phrakture,"), but in 2020 Griffin stepped down and was replaced in an election by Levente Polyak (aka "anthraxx"). At the same time, a structural change limited the Project Leader's term to two years and also defined the role as whatever "is determined by a vote among eligible members of the Arch Linux Team."
Other official contributors sometimes overlap, but this group includes Developers, Trusted Users (managers of the community repositories), and Support Staff (managers of forums, wikis, IRC channels, and bug ports.) People in all three categories are eligible to vote for Project Leader, but Developers may veto the results within 14 days after they are announced, in which case the candidate who finished second becomes Project Leader. Despite this new structure, Arch remains a simply governed distro, with similar principles to Debian, but with a less formal structure.
Bodhi Linux
Bodhi [2] is the sort of small distro many people still imagine when they think of Linux. Currently, the project is led by Robert Wiley. "In a way," Wiley says in a private email, "[I] have the freedom to make what changes and choices I want but I would be reluctant to do so without full consensus and support from all active team members." The team currently consists of one other developer and another four who handle system administration, web development, and the forums. In addition, there are several regular forum members who sometimes contribute suggestions.
With such a small group, there is "hardly any need for formal governance or commit reviews. If we need to make a decision that is important enough we will talk it out via email or on Bodhi's Discord channel until we have full consensus," Wiley says. "I have often wondered what we would do if our community grew to such an extent we had to establish some formal rules for things like commits and decisions. I suppose that is something we will deal with if and when it ever becomes an issue."
Debian GNU/Linux
With over 1,300 maintainers and many more uncounted contributors, Debian [3] is probably the distribution that looks most like a corporation – although an unusual one in many aspects. It seems no accident that several Debian Leaders have gone on to become executives in major tech corporations.
Debian's Project Leader, who is elected each April as the official representative of the project, helps to coordinate development internally. However, the Devuan fork of Debian – and many others – argue that real authority in the project lies in the unelected Technical Committee and the FTP Masters, who are responsible for what is distributed. The Technical Committee, for example, is responsible for the adoption of systemd, while the FTP Masters can exercise considerable authority over when releases are made and such issues as which architectures are supported. In addition, numerous other teams oversee such tasks as publicity and the processing of new members.
Official Debian Maintainers and Debian Developers can vote on the Project Leader, as well as general resolutions about the direction of the project, which occur on an average of every 15 months or so. All elections use the Condorcet method [4] of tallying votes, in which each possible choice is compared against every other one. All this structure is detailed at length online and conforms to the principles of the Debian Social Contract [5], which prioritizes free software. The Debian repositories include sections for software that depends on proprietary software (contrib) and for proprietary software (non-free), but these are not enabled by default.
comments powered by

Disqus
Visit Our Shop
Direct Download
Read full article as PDF: