Zack's Kernel News
Zack's Kernel News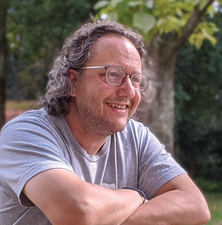 Chronicler Zack Brown reports on the latest news, views, dilemmas, and developments within the Linux kernel community.
No More Worlds to Conquer?
An interesting aspect of open source software is that pretty much everything is public. When Linux first arrived in the early 1990s, a common debate was how to deal with Microsoft inevitably bringing the hammer down. But the debate had to happen entirely in public, with Microsoft fully aware of the Linux community's entire strategy. Imagine getting into a street fight where the big bully knows with certainty everything you're going to do before you do it. You'd better pick the right moves, right? Thirty years later, voila! The Linux community picked the right moves and won the world (except the pesky desktop, but that's a different story).
But when everything you say is public, you don't always have the luxury of appearing to everyone as the infallible deity of operating system development and world domination. Sometimes you're just wrong about something, and sometimes you yourself are the one who discovers that you were wrong. And sometimes … you discover you were wrong about the thing you thought you were wrong about. And everyone gets to see.
Recently, Linus Torvalds responded to a patch from Masahiro Yamada. These were a bunch of updates to the Kconfig build system. So, not necessarily anything regular distro users would encounter, but definitely something that every single kernel developer would use over and over again.
[...]
Use Express-Checkout link below to read the full article (PDF).
comments powered by

Disqus
Visit Our Shop
Direct Download
Read full article as PDF: