Small Business Software
Doghouse – Economics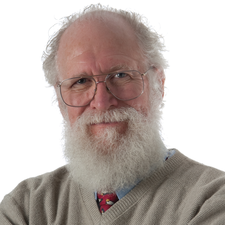 An affordable open source POS/ERP system has many potential benefits for small businesses.
My entire professional career has been coupled with what we now call open source or free software. Whether it be software written by users and donated to user groups like DECUS or SHARE, or the Unix system (not really free in any sense), which eventually led to BSD and GNU/Linux, I always appreciated access to the source code so I could get my solutions to work. It is somewhat gratifying that companies that once wailed about free software being communistic are now embracing it and hoping to have "unity" with the FOSSH community (while still making money for their stockholders).
Another thing I've seen happening over more than 25 years is that the number of FOSSH developers has increased from 130,000 (the first time I tallied it up) to millions of developers with hundreds of thousands of projects. Even large commercial companies are using FOSSH to develop products, which creates many good products at a lower cost with even greater profits for their stockholders.
In the past year, there has been a pandemic (you may have noticed), and many small restaurants, bars, hotels, and stores have closed. While we do not yet know how many small businesses will go under due to the pandemic, we can only hope that many are able to continue on and that eventually many new small businesses will emerge. One thing we do know is that successful small businesses are good for the economy.
[...]
Use Express-Checkout link below to read the full article (PDF).
comments powered by

Disqus
Visit Our Shop
Direct Download
Read full article as PDF: