Alpine Linux 3.17 Now Available to the General Public
Nov 23, 2022
The developers of Alpine Linux have officially announced the release of the latest version of the security-focused Linux distribution.
The first Alpine Linux release in the 3.17 stable series is now available for download and finally adds Rust on all supported platforms. The distribution ships with either GNOME 43 or KDE Plasma 5.26 and enjoys all of the new features and fixes found in both of those desktop environments.
As for what's new in Alpine Linux itself, the list includes Bash 5.2, GCC 12, Kea 2.2, OpenSSL 3.0, Perl 5.36, PostgreSQL 15, Node.js 18.12, Ceph 17.2, Go 1.19, Rust 1.64, and .NET 7.0.100. OpenSSL also is available with the openssl1.1-compat package.
It should be noted that PHP 8.0 has been officially deprecated and ISC Kea was moved to the main repository for long time support, whereas ISC dhcp was moved to the community repository. With this move, users are now encouraged to make the switch from dhcpd to Kea.
You can read more about Alpine Linux 3.17 in the official release notes and download an ISO for installation from the download page for the following architectures: 64-bit (x86_64), AArch64 (ARM64), ARMv7, 32-bit (x86), PowerPC 64-bit Little Endian (ppc64le), and IBM System z (s390x).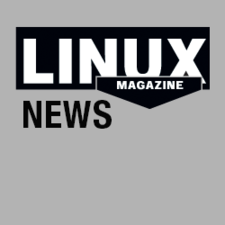 comments powered by

Disqus

Issue 268/2023
Buy this issue as a PDF
Digital Issue: Price $12.99

(incl. VAT)