Exploring the openATTIC unified storage manager
Clean-Up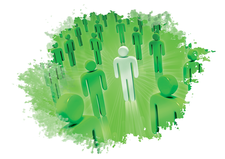 openATTIC promises open source, unified storage management for heterogeneous media. The easy web interface even supports network drives accessed through SMB and NFS.
If you ask five people for a definition of unified storage, you will receive seven contradictory answers. More and more providers of pre-configured storage solutions have seized on this problem and presented their products as the true "unified storage." Enter openATTIC [1], and thank goodness for it: the project promises to be a truly unified cross-protocol, storage management system based on open source components (Figure 1).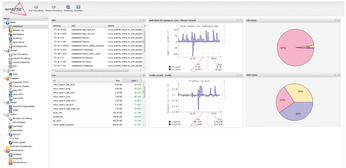 IT Novum [2] is the driving force behind openATTIC. The company advertises its product as an open source storage management framework. And, openATTIC sets out to generalize and bundle the management of virtually any type of storage under a unified and easy-to-use interface [3].
OpenATTIC is a relatively new solution, but IT Novum has quite definite ideas about how they want to market it. The core is the Community version (the version described in this article), which contains most of the features and is available under a free license. The Enterprise edition, which IT Novum also offers, includes additional support in various models up to 24/7, but at a price: Standard support starts at just under EUR 3,000 per year; the "XX-Large" package can quickly cost EUR 50,000 or more. (See the box titled "Commercial Benefits.")
In addition to support, the commercial version offers features like Snap Apps, which create consistent snapshots of virtual systems and databases (the snapshots in the community edition only allow images on a disk or ZFS basis). In the form of SMI-S, openATTIC Enterprise is looking, in the future, to provide a vendor-independent interface for management tasks, but according to IT Novum, this function is currently still in development. The offer of Enterprise variant support from IT Novum during the openATTIC installation is certainly interesting.
OpenATTIC's web interface, one of its most important components, lets admins manage storage, create shares for various services, and delete resources. It also gives administrators the ability to handle all the other tasks that arise in the context of storage space, such as setting up the network interfaces. External applications can even manage storage directly, courtesy of the openATTIC API.
Installation
Before you can explore the wonders of openATTIC, however, you have to survive the installation, and this is where dark clouds start to gather. One thing soon becomes clear: OpenATTIC is still not a finished product for general use on Linux systems. Developers are currently programming openATTIC for Debian Testing. To make the product compatible with Debian GNU/Linux 6.0 (squeeze), they provide a script named Backport.sh, which back-ports some packages from the Debian Project's Testing distribution to squeeze.
This approach raises concerns: It is hard to explain why the openATTIC developers do not provide prebuilt packages for the required tools in the form of an APT repository, instead of a crude shell script. If you are prepared to take on the work of backporting or installing Debian wheezy, at least you can reap the rewards of prebuilt packages for openATTIC. But these packages do not work quite in the way you would expect of typical Debian packages: After installing the openattic package, a debconf message appears to tell you to run the oaconfig install shell script following the installation.
Admins also need to mark existing logical volumes that belong to the system, and which openATTIC should leave alone, as out of bounds.
What about the unlucky millions who do not use Debian but some other distribution? Installation instructions, other than the Debian instructions already mentioned, do not seem to exist. Using openATTIC on a distribution other than Debian probably requires courage and nerves of steel.
Getting Started
When you log in to the admin web interface, openATTIC presents a veritable cornucopia of functions. The GUI layout is classic: On the left is a list of the various modules; on the right, the contents of the module selected on the left.
Each task type is assigned its own menu in the dashboard: right at the top are the pages that provide an overview of the openATTIC system state. In addition to log messages from the host system and a chart-enhanced overview of the used and available storage, you will come across many useful features. For example, the environment comes with an implementation of Nagios 3, which monitors the vital statistics of the cluster and raises the alarm.
The Nagios monitoring configuration is fully automated; admins do not have to deal with complex Nagios internals. OpenATTIC tops off this view with charts and graphs that clearly reveal the network history and offer clues for finding future bottlenecks.
Storage Hardware
Management of physical storage devices is located below the statistics and overview functions. OpenATTIC supports many types of physical storage devices and allows easy administration using the web interface. Below the Disks heading, you will find a list of disks that are local to the machine, including volume groups created in LVM. Alternatively, you can use this menu to manage SAN storage devices that are connected to the host, say, via iSCSI.
comments powered by

Disqus
---
Support Our Work
Linux Magazine content is made possible with support from readers like you. Please consider contributing when you've found an article to be beneficial.
---