The Linux Beer Hike in Wales
Talybont-on-Tux
Pretty little villages with unpronounceable names, cozy pubs, a beautiful countryside with canals, rivers, waterfalls, sheep, and hills – welcome to the annual Linux Beer Hike in Talybont-on-Usk, Wales.
LBW is a week-long event that takes place in a different European country each summer, drawing together open source and free software enthusiasts and friends from more than a dozen different countries. It is an entirely volunteer-run event funded from a combination of donations among the attendees toward the cost of the hall, Internet access, and other expenses.
It's one of my favorite weeks of the year, and I've been to most of the 16 Linux Beer Hikes (a.k.a. Linux Bier Wanderung [1]). This year's event took place from 20 to 26 July. About 40 hikers and hackers from various countries met up in Talybont-on-Usk [2], a small village in Southern Wales in the heart of the Brecon Beacons National Park. The weather gods were smiling upon us, and it was almost a bit too sunny to conquer the mountains, but we managed anyway and climbed a few of them, including Corn Du (873m, 2,864ft) and Pen y Fan (886m, 2,907ft).
Long-time LBW attendees pack several liters of water, GPS devices, and a first-aid kit with blister treatment, especially when a "short stroll to the next village" is announced. What had been advertised as a quick walk and lunch, turned out to be a day-long 18km hike with two pubs and one rescued sheep on the way. I usually learn something new and useful during the LBW. This year I found out that duct tape around the toes is a really good idea if you run out of Band-Aids – although a somewhat sticky experience!
Lessons Learned
Talking about useful skills – Hilary and Les Williams of the Talybont-on-Usk conversation group taught the geeks some basics of the Welsh language.
The LBW folks not only studied how to pronounce the village and pub names and order beer and food, but also learned the words for "computer" (cyfrifiadur) and "penguin" (pengwin). I'm still laughing about the translation for "microwave" (popty ping) and "jellyfish" (pysgod wibbly wobbly), and I'm trying to come up with a scenario where I can use the phrases without sounding like I'm muttering "my hovercraft is full of eels." Thanks, Hilary and Les, we had lots of fun!
During the week, we heard several technical talks, including a presentation on computer forensics, unexpected Android, easy GUI development, and 4G/LTE.
A workshop on "how to make fire without petrol or matches" introduced methods of lighting fires – for example, with flint and steel and by rubbing sticks together. We didn't set anything important on fire, except for the BBQ that was going on for the rest of the evening. More than one geek probably considered using the dying fire to send out smoke signals to family and friends because the cell phone reception in the village was a bit poor.
Running Up That Hill
A huge success was the international potluck. People brought or made food or drinks representative of their home countries. Again, I was impressed with the cooking skills of the participants. Home-made chutneys, a proper curry, beef bourguignon, steamed suet pudding, and many other delicious dishes were served. This year, several people brought a few bottles from their local breweries for the beer tasting. The pub quiz contained several brain-teasers, and not everyone was able to recognize all programming languages, acronyms, or game music.
It was a fantastic week – kudos to the organizers, attendees, the nice people of Talybont-on-Usk, and especially the Star Inn [3], who gave us a warm welcome and were always happy to feed a bunch of hungry hikers. I'm looking forward to LBW 2015!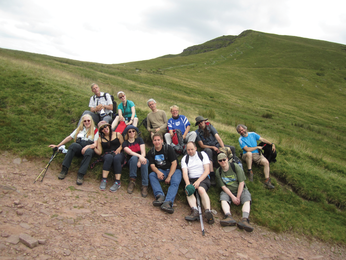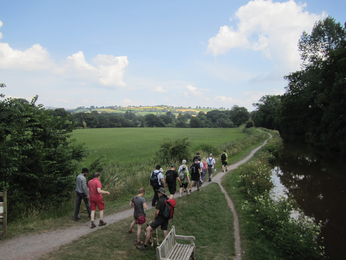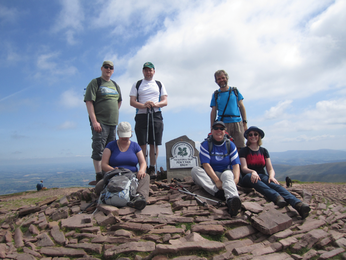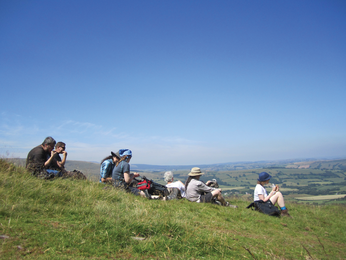 comments powered by

Disqus
---
Support Our Work
Linux Magazine content is made possible with support from readers like you. Please consider contributing when you've found an article to be beneficial.
---