The rise and fall of technical colleges
Technical Training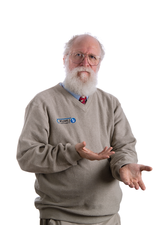 "maddog" discusses some of the benefits of affordable technical education.
The high cost of a university education is a major concern in the United States of America. Recently, President Obama announced a proposal to give two years of community college education to every student "for free." It is estimated that this program might cost $80 billion.
The United States has a wide variety of higher education programs – much like many other countries. We have private institutions and state-funded public institutions, four-year universities (offering bachelor's, master's, and doctoral degrees), and two-year colleges (typically offering associate degrees). When I was growing up, most states funded public universities very well. Certain universities, such as the University of California (UC) system that included UC Berkeley, were free of charge to in-state students, with a hefty tuition for out-of-state students. This was because out-of-state students presumably did not have parents paying taxes to the state that funded the university. All of this was understandable.
Community colleges helped students save money by not having to live away from home. Many students who went to community college would take general math, English, science, and business classes and then transfer their course credits to a four-year university to get a bachelor's degree. The community college could save students a lot of money.
There were also state technical colleges. Like community colleges, these were two-year schools, but they typically taught STEM courses (computer science, electronic and electrical engineering, mechanical engineering, civil engineering, etc.), and when the students finished they would have enough knowledge to go out and get a full-time job in these fields and then (sometimes) continue with a four-year degree at night.
Hartford State Technical College (HSTC), the school I taught at for three and a half years, was a good example of this. HSTC looked like a high school – there was no swimming pool, no football stadium, no gym, no track. It had a small patch of grass and a parking lot for students' cars, as well as a small library and a cafeteria. Total enrollment was less than 1,000 students, but the college offered several targeted educational programs.
One such program was called Women In Technology (WIT), which was for women who held four-year engineering degrees but who had opted to start a family instead of going into industry. By the time these women were ready to enter the workforce, much of their training in technology was obsolete. However, with one year of additional training at HSTC, their skills would be up to date, allowing them to enter into the workforce.
In the computer science department, students who had never touched a computer keyboard or even seen a computer before could, within two years, be taught two or three high-level languages, data structures, compiler theory, database design, systems design, assembly language, operating systems design, as well as some math, physics, English literature, and a few other topics.
During the years I taught (1977-1980), the tuition rate was $420 a year. Books typically cost another $300 a year. Most of the students could qualify for a $1,200 scholarship or loan and therefore have enough money left over for gas to get back and forth to school (gasoline was a lot cheaper then). Many of the students also had part-time jobs. Of course, the education actually cost a lot more. The additional money was paid by the taxpayers. Why? Because without trained employees, industry would die, or the government would be forced to issue more visas for foreign students to work in our country.
Today, HSTC does not exist. As happened in many cases, the government decided to merge technical colleges with community colleges, diluting the technical programs. At the same time, the government started funding the state institutions less, which caused increases in tuition. These colleges could no longer offer competitive wages to attract experienced professors, and the programs and goals of the technical college were scrapped.
Many countries desperately need trained technical people to help grow their economy, and for that we need targeted, inexpensive, effective ways to train those people; FOSS helps in all of these areas.
comments powered by

Disqus
---
Support Our Work
Linux Magazine content is made possible with support from readers like you. Please consider contributing when you've found an article to be beneficial.
---