Making computer science education more available
Technical Training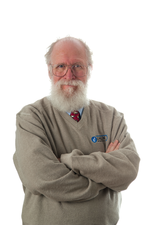 "maddog" looks at some ways that computer science education can be made available to students of all ages.
Once again a discussion around education and jobs raises its head in the United States. People are talking about the huge costs of university education and the huge debts that students will have when they graduate. Of course, if you live in various countries in Europe (Germany comes to mind) or Latin America, public universities are free of tuition, and government scholarships to private universities are available, so much of the expense is dismissed by public policy.
These days, however, training in computers should not wait until university. Every student should know what a computer is, how it functions, and (more importantly) how to discuss their problem to be solved with a computer programmer. Although I do not expect that all students will become computer professionals, they should be able to judge roughly whether the problem is large or small and be able (with some help) to judge the cost of solving the problem.
It does not have to be expensive to teach these simple things. Many schools already have computer systems available for students. If they do not, then a computer as small and inexpensive as the Raspberry Pi may be fitted with one of the ARM distributions on the Raspberry Pi website to allow students to experience a computer environment.
For very young students, programming environments such as Scratch or Logo can introduce important programming concepts. For more advanced students, programming shell commands or a language such as Python can be taught. For high school students, teaching basic system administration issues (e.g., how to perform a backup, replace a disk drive, make a system secure) or other objectives specified by the Linux Professional Institute [1] would not be out of line. Likewise, some elective courses in elementary software engineering could be taught. A high school student might choose to work on a free software project related to some other passion in their life, such as multimedia, biology, or some other area, perhaps helped by a distribution such as Poseidon, which is centered around scientific and engineering programs.
I recently watched a movie with Kevin Costner called McFarland, USA. In the movie, Costner's character coached a group of high school students in cross-country running. As he did so, he learned the hard life that these students had, working long hours in the fields to help their families earn money as well as going to school. Cross-country running was a low priority for them even though it eventually created a path out of the cycle of migrant work. Many students have similar issues, and even though they may have a tuition-free path to university, they still cannot attend because of the money needed for housing, food, transportation, books, and so on. The president of a small private college in El Salvador told me that 40 percent of the students who qualified for a full scholarship to his university could not take advantage of it because of such monetary issues.
Some of these students may try to earn money by flipping hamburgers, and although there is nothing inherently wrong with that, it does not generate that much money, and it is not in the student's career path. If the student learns some simple systems administration skills in high school, they might find a job doing low-end tech work for a small to medium-sized business, which would pay a lot more than flipping burgers.
I have been working for nine years on Project Caua [2], a project that has many goals. The latest version has Project Caua helping computer science students start their own part-time business with the skills they have developed over the years. The students start this business during their freshman year of university and sell it to an incoming freshman when they are about to graduate. Instead of flipping hamburgers, students learn how to run a business, take care of computer systems, manage cash flow, pay taxes, and obey business regulations.
The students learn more about their stated career path, learn to collaborate, and learn how to balance and schedule their time. We advise students that they may have to take fewer courses each term, and they may have to take five or six years to get through university rather than the traditional four, but it is better than not being able to go to university at all.
Project Caua is still in the pilot stage. So far, only a few students have taken the challenge, but we hope that this year we will be able to train a couple of thousand more high school and university students, giving them a chance to reach for a university degree.
comments powered by

Disqus
---
Support Our Work
Linux Magazine content is made possible with support from readers like you. Please consider contributing when you've found an article to be beneficial.
---