Opening doors in the tech industry
Doghouse – Out of Poverty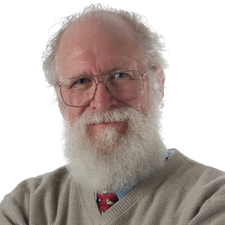 Hiring the best candidates for tech jobs and increasing diversity and opportunities in the industry go hand-in-hand.
Several topics have come up over the past couple of weeks, and most of them have to do with the "Technology Industry."
The first is the simplest. It is represented by a conversation that was started by a friend of mine when he said two people had come up to him in the past week and basically said, "I am tired of living in poverty; I am going to 'learn tech'."
This was a recognition that in their current line of work they were making minimum wage, and they saw that programmers, systems administrators, and others "in tech" were making a comfortable living at something which (barring mental incapacity) they might do for the rest of their lives. And they wanted that type of job, that type of life.
Of course many people reading this will realize that not all people have the skills to "do tech," but many people do develop those skills when given the same types of training and practice needed to be successful in any career. It is probably a lot more likely that a person will be able to study computer science and have a reasonable standard of living than that they might be able to rise to that level in other "glamorous" occupations.
The second item, related in a way, is diversity. Currently an organization that I am working with is recognizing that we need to work harder on diversity. To me diversity is all about economic freedom. An organization or community, barring any real factors, should match the general diversity of the population. In my experience, given the same access to education and opportunity, there should be an equal number of women as men in fields such as programming and systems administration. If there are not an equal number, then, from what I can see, there is some type of outside influence that is creating this inequality and that influence should be eliminated.
When I went to Malaysia many years ago, 70 percent of the people in programming were women. When asked why, I was told that at the age of 15 Malaysian men could get jobs doing physical labor at which the women would typically not qualify. Therefore women went on to university to study computers and management and therefore got the skills to do those jobs. The Malaysian government had an active program to bring the numbers to 50/50, to reflect the population.
When I started programming in 1969, more than 40 percent of the programmers and people in middle management of programming were women. Over time those numbers of women became less and less. It was hard to see why it was happening, and there are many theories, but over time there were fewer and fewer women in programming and systems administration, as well as a glass ceiling for women managers that seemed to mirror industry in general.
The same could be said for Black people. There were way fewer Black people in computing in the USA than in the general population.
When I taught at Hartford State Technical College (HSTC) from 1977-1980, I was proud of the programs we had to actively bring women into the technical community. One program, "Women In Technology" (WIT), was aimed at women who had a technology degree but had decided to leave industry to start and raise a family. After their children were old enough to be left at home, these women would want to re-enter the technical world, but their skills needed "refreshing." After spending nine months at HSTC in the WIT program, these women could return to industry and make their way in the workforce. Our WIT program had a 98 percent placement record and was often funded fully by grants to the women, so it was tuition free.
Many people that read my articles or blogs know that I am gay. I have been fortunate to be in an industry that, for the most part, respects LGBTQ+ people for what they do and not just what they are. However, there are still people in the LGBTQ+ community who are not welcome in every company, such as transgender people. For some reason that I really can not figure out, transgender people receive that "special" type of hatred, almost as if people think that if transgender people did not try to transition they are somehow "less" transgender. I have news for you … they are still just as transgender, even if you do not know it.
So I am particularly proud that some of my best friends are helping transgender people get jobs in technology, raising their income levels and contributing to society.
And so it goes. I do not want the richest, the whitest, the most macho people in the tech field. I simply want the best. I hope you do too.
comments powered by

Disqus
Visit Our Shop
Direct Download
Read full article as PDF: