Women in Tech
Doghouse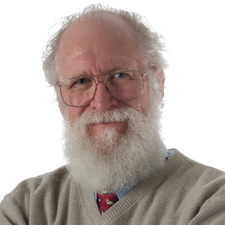 Maddog ponders how the number of women in programming has changed over the course of his career and is pleased to see more women coming back into the tech workspace.
"Mamas don't let your babies grow up to be cowboys"
– Waylon Jennings and Willie Nelson
"It's a girl my lord in a flatbed Ford …"
– Eagles "Take It Easy"
I've been thinking about these two songs, one of which has been playfully rewritten to be "coders" instead of "cowboys," and the other which, seemed to show astonishment that a female would be driving a "flatbed Ford" truck through the streets of Winslow, Arizona.
I have always loved both songs, but they seem a little out of date by modern standards. Today we would not be surprised to see cowgirls as well as cowboys out on the range or women driving flatbed trucks. But what about the programming profession?
When I started working with computers many programmers were women. Perhaps it was the fact that many mathematicians were women, and they naturally fit into the math-oriented world of computational logic, but by my estimate, 40 percent of the programmers back in those days were women.
At my first job, we had many women programmers and middle managers, perhaps because Aetna Life and Casualty was a progressive company even then, and we had a fairly diverse group of employees for 1973.
When I started teaching at Hartford State Technical College from 1977 to 1980, about 40 percent of the students were women, including a woman who enrolled in her late fifties, Florence Grebe.
Ms. Grebe had taken courses every time her husband, a military man, had been transferred, and by the time she met me she had three shoeboxes full of transcripts. I realized that she was two courses away from a BS in math, two courses from a BS in physics, and two courses away from a BS in business. With my recommendation, she took two courses at the University of Connecticut, got her BS in math, and then enrolled for an MSCS at the Hartford Graduate Center. She went from no degree to an MSCS in a little over one year.
When I went to Bell Laboratories in North Andover, Massachusetts, in 1980, I also found women programmers, researchers, operators, and supervisors. My hiring supervisor at Bell was a very smart woman named Beatrice Fink, and I respected her greatly.
It was in 1983 when I went to Digital Equipment Corporation that the percentage of women started to drop, with the added division of men as "developers" and women as "documentation people." Likewise there were a lot of women product managers, but fewer in middle management above that.
I was never able to put my finger on the reason for the drop off until recently. It is suggested that when the home PC and gaming systems came out that boys were given the PCs and gaming systems and girls were given dolls and "girl things." Of course this was not always true, but it fits a lot of what I saw.
I was lucky enough to meet Rear Admiral Grace Murray Hopper, generally known as the first modern-day programmer. She was brilliant and a true leader. I still treasure the foot-long wire she gave me as a representation of a "nanosecond."
A few years ago, I started going to "Campus Party" computer technology events, which started in Spain and have now spread through Latin America and the rest of Europe. At first, these events drew mostly male attendees with a smattering of women, but over time, more and more females came. Today I am happy to say that the mix is almost 50/50, and hopefully these young people will flow out into the tech workplace.
Not meaning to sound prejudiced, but some of my best managers were women. Most of the time they would just point me in a direction and not try to micromanage me. They would listen to what I had to say and trust that I knew what I was talking about. I am very glad to see more women come back into the tech workspace.
Recently, I was at a conference in Buenos Aires, Argentina, called Nerdear.la and there were several women- and diversity-oriented groups there, including LinuxChix, which tries to get women into tech areas, and Women Who Code, which specifically tries to get women to program.
Around 1995, a friend of mine started LinuxChix and created the website of linuxchix.org. She realized that someone had registered the top-level domain (TLD) of linuxchix.com and had set up a porn site, which (of course) was distressing to her.
Fortunately Linux International had just won a legal settlement where the Linux trademark was assigned to Linus. After one short telephone call to Linus and one short letter from our attorney, that website disappeared forever.
Now you know the rest of the story …
comments powered by

Disqus
Visit Our Shop
Direct Download
Read full article as PDF: