Nine steps for securing an Android tablet
Lockdown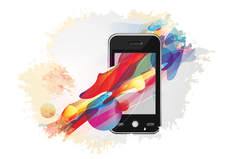 We provide some important but often overlooked tips for securing your Android tablet.
Convenience usually wins out over security in popular computing, and tablets are no exception. You might expect an Android tablet to be an exception because it runs a variant of Linux, but following the headlines about the latest malware will soon disabuse you of such notions. The blunt truth is that most tablets ship completely unsecured, and the only mention of security in their manuals or quick guides is likely to be half a page suggesting that you install an anti-virus app.
The problem is not that securing a tablet is difficult – it's that you are left on your own, and the tools are scattered about. However, with a little effort and the application of a few elementary precautions, you should be able to achieve at least a minimally acceptable level of security on your tablet.
Specifically, here are nine concrete precautions you can take to increase your tablet's security. The screen shots are from a 10.1 Samsung Galaxy Tab 4, but most tablets should have similar if not identical options, especially because they are all dependent upon the Google Play Store.
Bypass the Wizard
The first time you start a tablet, it may start with a setup wizard, offering to create accounts and to sign you up for various services, such as Gmail or Dropbox, most of which have automatic updates. You may want to get or already have some of these services, but in general, the fewer services that access your tablet, the better. However, at the beginning, when you are eager to explore your new tablet, it is the worst possible time to make decisions about such matters.
Consequently, the most sensible action you can take is to bypass the wizard – which is probably what you want to do anyway (Figure 1). You can always visit each service later when you are more calm and can make a more rational decision.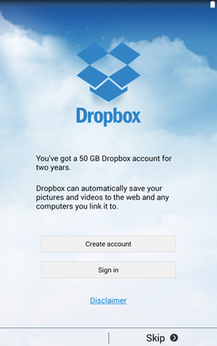 Set Up the Available Security
At the very least, set as strong a password as the tablet supports, unselecting the option to make the password visible as you type it. Better yet, take an hour or two and encrypt both the tablet and any external SD cards.
Check, too, whether your tablet has the option to disallow the installation of applications from untrusted sources and to prevent access remotely if the tablet is stolen.
Disable Location Requests
Some online services use your location to make more useful suggestions to you, such as locating a restaurant in your immediate area. However, allowing wide-open access to personal information is rarely a sensible security policy. Ask yourself whether having the service is really worth compromising security. If you decide it is, keep mental track of the services that use this information, and limit them to the ones you actually need (Figure 2).
comments powered by

Disqus
---
Support Our Work
Linux Magazine content is made possible with support from readers like you. Please consider contributing when you've found an article to be beneficial.
---